7 Ways To Let Someone Down Gently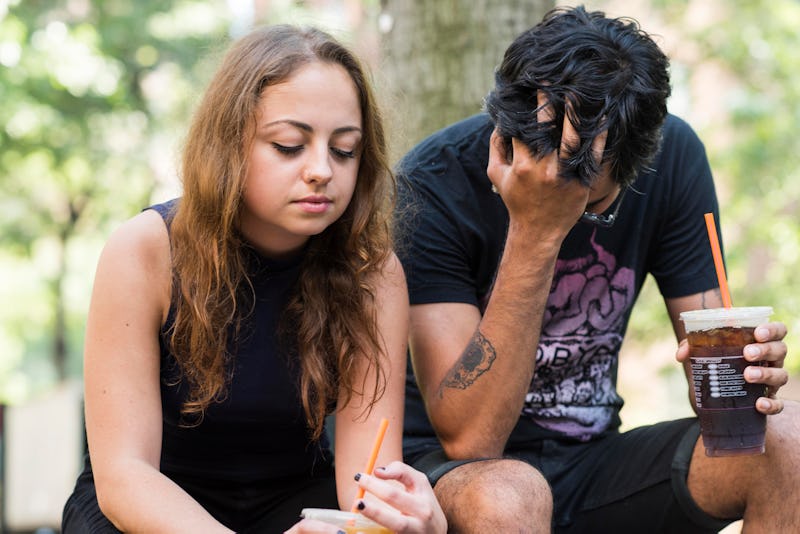 BDG Media, Inc.
When you've decided to break up with someone, it can feel like the hardest thing in the world, but then you have to actually figure out how to break up with them. And that can be even tougher. "There is an art to breaking up with someone," Audrey Hope, a celebrity relationship expert, tells Bustle. "If you do what needs to be done, you can sail through it."
And, though it can be be confusing to know what the best way to handle it is, remember that you probably want to do it as nicely as possible. I mean, if the person was a total jerk and you're trying to make a point, that's one thing. But for many us, the situation is a lot sadder and more bittersweet than that, so you're going to want to let them down gently.
Now, make sure that you're keeping in mind everything you know about you partner — ways that they like to be spoken to, things that make them feel comfortable, the type of clarity that they need. You can, and should, tailor a breakup to your specific partner and relationship. But if you want to make sure that you're breaking up with kindness and mindfulness, this is where you should start.