How To Respond To Mansplaining On A Date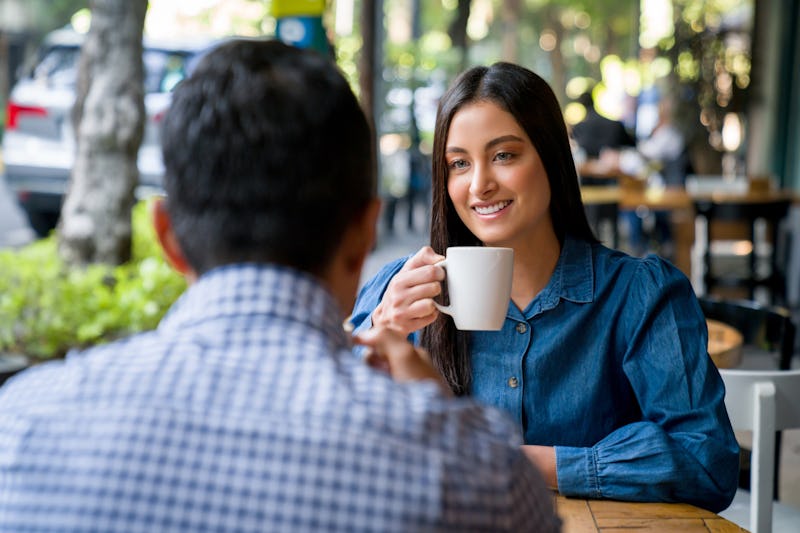 andresr/E+/Getty Images
It's always an unfortunate day when you have to suffer through some "hero" who takes it upon himself to mansplain something to you: whether it be politics or science or some other subject he deems your female mind too feeble to comprehend. So it really sucks when you wind up on a date with a dude and conversation stars veering in that direction. How do you respond to mansplaining on a date, though? Let's be real: The dating world can be a disaster these days — if it's still early, your response could potentially open the door for the date to move forward (or not, depending on his response).
"Mansplain" is one of those funny little words that has been added to the vernacular in the last few years, but which isn't funny at all when it actually happens to you. Some people insist it's not a thing; others simply call it ego. Although, for the record, there is scientific data on this specific type of behavior. But whatever you call it and however it happens, it's never fun when a man presumes to know more than you based solely on your gender. People of all genders can obviously talk over people and explain things in a condescending manner, too — it's also the worst. But, to be clear, mansplaining is so relevant to discussion because we live in a patriarchal culture where the voices of men are already deemed more important and more knowledgeable than... well, pretty much anyone else's.
If you're out there in the dating world and want to be prepared in case the person sitting across the table pulls a mansplaining card, here are a few responses to have at the ready.