Experts Say These Are The 7 Wedding Gifts People Don't Actually Want To Get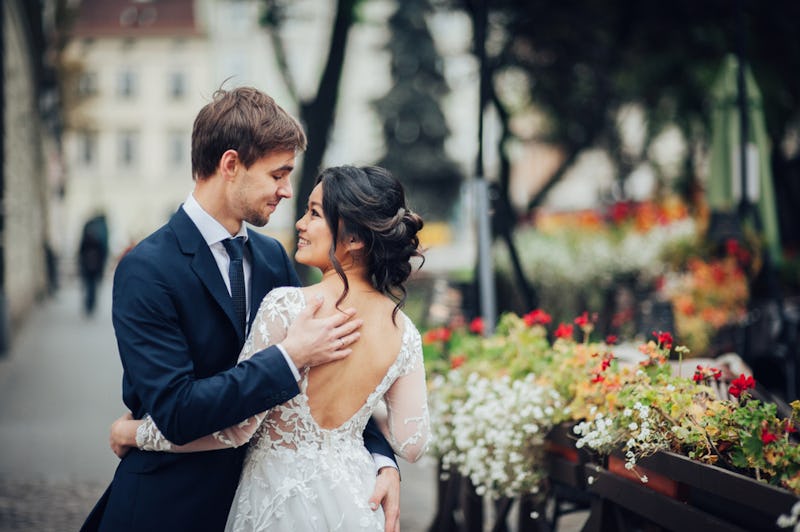 Ladanivskyy Oleksandr/Shutterstock
With every wedding you attend, you probably have to spend some time and money figuring out what present to purchase. Knowing what wedding gifts not to give the happy couple can help you avoid wasting your money, creating an awkward situation, or even offending or hurting the gift recipients. According to experts, anything from monogrammed towels to kitchen knives can be a pretty bad idea, unless the couple has explicitly asked to receive these gifts.
You don't have to put a whole lot of thought into the present you're buying unless you really want to. If the couple doesn't have a wedding registry or you just decide you really don't want to buy something they've requested, there's one gift option that will never fail. You really can't go wrong with giving money. Everyone has bills to pay, little luxuries they've been eyeing, and trips they want to take, so money will literally never go to waste. "If the couple is young and just starting out, money can help them pay much needed expenses," Megan Hurst-Carter, wedding planner at Stressless Weddings, tells Bustle. "Money is a gift that says, 'I care and I am thinking about you,' while also letting the couple use the money for what they really need or want."
Here are some gifts you probably shouldn't give a newlywed couple, plus some suggestions for better alternatives, according to experts.