7 Things To Do If You Can't Attend The Women's March This Weekend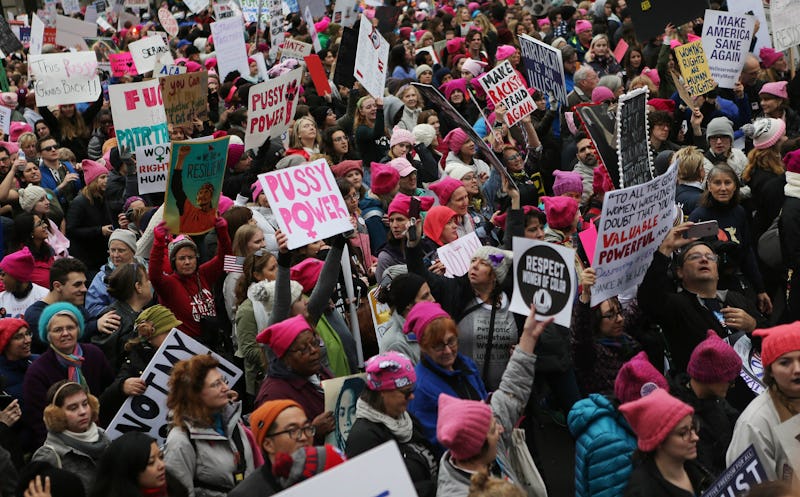 Mario Tama/Getty Images News/Getty Images
The second annual Women's March, headquartered in in Las Vegas, Nevada, is just days away. On Jan 21. hundreds of thousands of women will participate in Women's March 2018 either in Las Vegas or in sister marches throughout the country. For those physically or financially unable to attend Women's March 2018, there are several alternatives that you can do that are just as important.
This past year has shown us that protest take different forms. From kneeling during the national anthem to wearing black at award shows, folks have been creative with how they peacefully resist injustice and inequality. Speaking out in whatever way you choose is a revolutionary act. No matter how you express your views, it's important that you do not remain silent in this tumultuous political environment. Desmond Tutu, an anti-apartheid and human rights activist, once said, "If you are neutral in situations of injustice, you have chosen the side of the oppressor."
There are so many ways to protest and resist, so don't feel bad if you can't be at the Women's March. "Showing up" means doing the work of resisting a racist, patriarchal society, and you can do that from home. These alternatives to attending the Women's March can work if you're unable to go this weekend, or if you want to carry your protest through 2018.