Here's How To Keep Supporting Black Women In Politics After The Upset In Alabama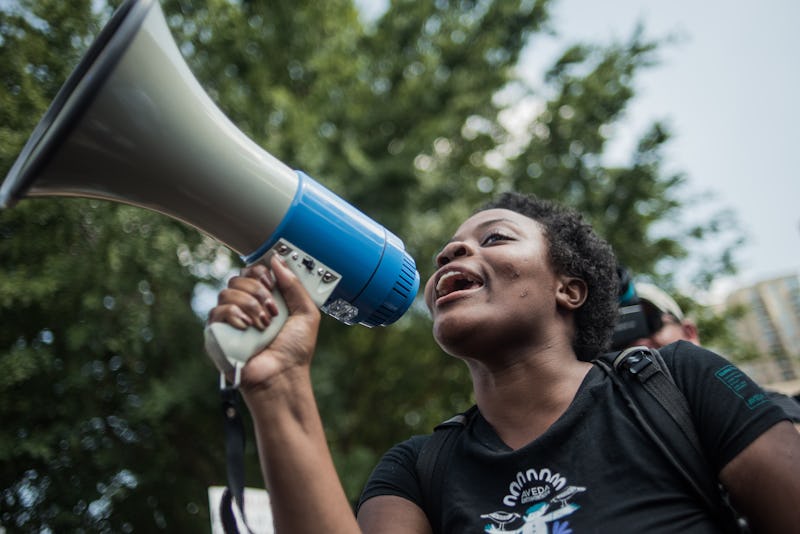 Sean Rayford/Getty Images News/Getty Images
If you've logged into Twitter today, you've probably been bombarded by tweets thanking Black women for saving America (again), but it's been time to start thanking Black women with more than performative tweets, and thank Black women with cash. If you're inspired by Doug Jones' victory, support Black women-run political organizations. There are plenty, and monetary support can help them keep making a positive difference in their communities.
Last night, Alabama elected a Democrat to state office for the first time in 25 years. Doug Jones beat Roy Moore by over 20,000 votes despite voter suppression efforts and an endorsement by the President of the United States and the Republican National Committee. As many pointed out, the 2017 political bar is extremely low, but, hey, at least the good people of Alabama managed to clear this hurdle.
But not all voters are equally responsible for this victory. Exit polls show that 65 percent of white women voted for Roy Moore, who had been accused of sexual assault, harassment, and improper relationships with underage girls. Black women, however, showed up in impressive numbers; 97 percent of them voted for Doug Jones, according to exit polls. And despite being only 13.9 percent of Alabama's population, Black women were 18 percent of the voting population in last night's Senate race.
Compliments and gratitude are nice, but if you really want to thank Black women, put your money where your tweets are, and support these organizations helping to advance Black women.