8 Tips On How To Save For A Destination Wedding And Not Go Totally Broke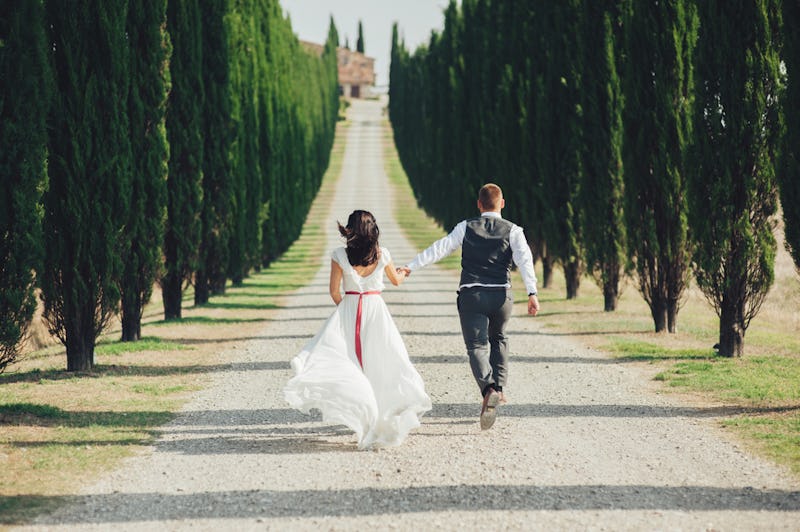 Ladanivskyy Oleksandr/Shutterstock
The moment you get a wedding invitation in the mail is usually pretty exciting because someone you love wants you with them on their big day. When the invite is for a destination wedding, that ramps the excitement up even more. Unfortunately, that usually also ramps the cost as well. If you're still desperate to attend your BFF's ceremony on the coast of Italy or your cousin's wedding on a tropical island, you'll want to think about how to budget to attend a destination wedding, so that the occasion won't leave your bank account reeling.
"Elopements and destination weddings are becoming increasingly popular for couples as they can be more economical than marrying in a city like New York or Sydney," Aleisha McCormack, founder and host of wedding planning podcast Bridechilla, tells Bustle. "[They're] also a great way to cull the old guest list as they are often smaller events, especially when you are asking guests to travel." While it can be pretty thrilling to be invited to a faraway beach or a European city for a wedding, it can be very tricky to pay for such a hefty investment, not to mention the time off you will probably have to use to travel. But with some careful saving, it might be more manageable than you think.
Here are some expert-recommended tips for budgeting for a destination wedding.