7 Tips For Being Someone's Maid Of Honor Without Going Broke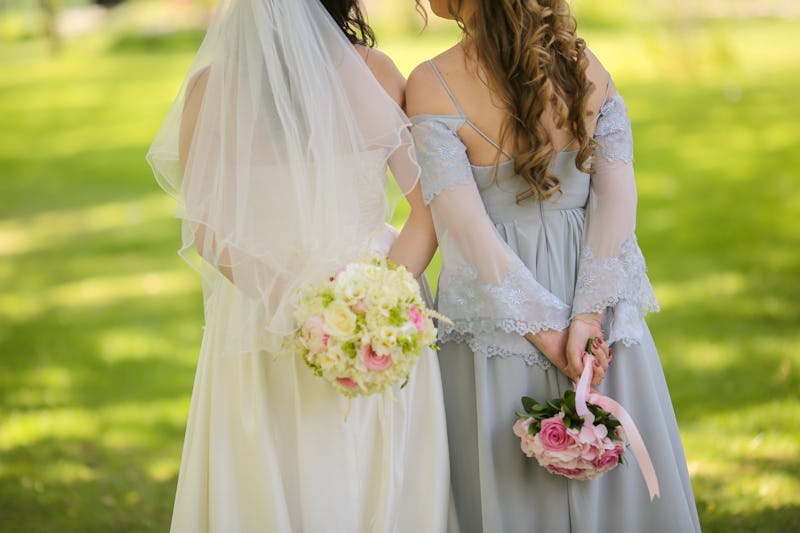 sebasnoo/Shutterstock
The moment your family member or BFF asks you to be maid of honor in their wedding is an exciting one. They care so deeply about your relationship that they want you beside them every step of the way. But after you've accepted the honor, practicality starts to set in. Playing such a central role in the occasion can often mean spending a good deal of money, which can be intimidating. If you're wondering how to budget for being a maid of honor, experts have some tips for making the costs a little gentler on your bank account.
"What I love about today's couples is that many of the old rules are evolving," wedding planner Edward Perotti, tells Bustle. Once you've been asked to be the maid of honor, take a moment to sit down with the person getting married and really talk about what their vision is for the big day, he says. Discuss everything from outfit options to a bachelorette party, so that you have a good idea of what you're going to need to budget for. "Once you know that, you can start planning and pulling resources together. In the end, there is no hard and fast rule on what you should spend and what is acceptable," Perotti says. "Use your heart while keeping it within your means. This is a special day for the couple, but not at the expense of your checkbook."
Here are some tips for budgeting for your maid of honor role.