Fun Facts About Bastille Day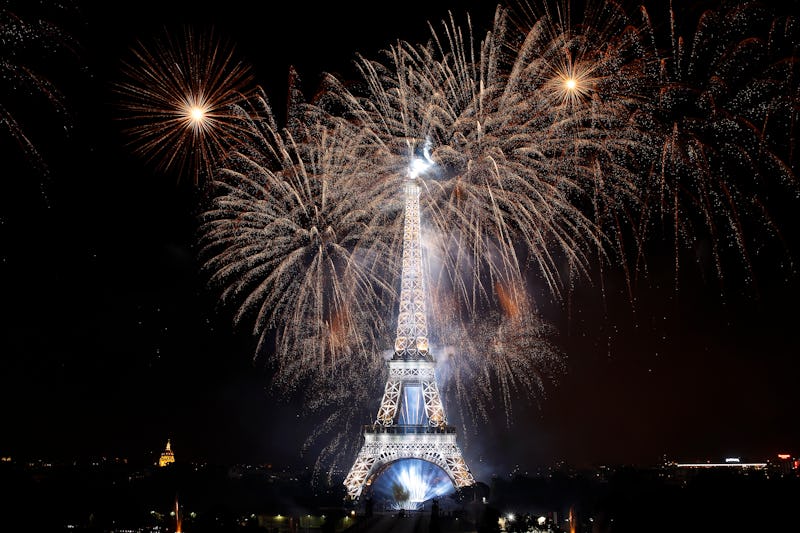 Thierry Chesnot/Getty Images Entertainment/Getty Images
Now that Independence Day has come and gone, it is time to gear up for Bastille Day, or La fête nationale. Granted, it is for our friends across the pond, but who can resist French culture? The holiday takes place on Jul. 14, giving you the perfect reason to learn fun facts about Bastille Day. Who knows, maybe it will help you kick butt at trivia, too.
After all, when you are a die-hard Francophile, brushing up on history only makes sense. It is hard to not love the food, the language, and everything in between. Oh, and did I mention the food? No Bastille Day celebration would be complete without delicious French desserts. I am talking about crème fraîche, eclairs, and mousse... just to name a few. Personally, I am a huge fan of macarons and croissants, two treats I could totally live off of.
If you want to get really festive, try your hand at Paris-themed craft projects. Plus, you can even reuse red, white, and blue décor from Independence Day. The flag of France boasts the same colors, so that is a major win. I like to think of it as an excellent excuse to make red, white, and blue vegan jello shots again. (Hey, no one is judging.)
Now, if only we could all fly to France on Jul. 14. Talk about a dream come true.