8 Graphic Novels & Comics That Make Really Thoughtful & Unique Gifts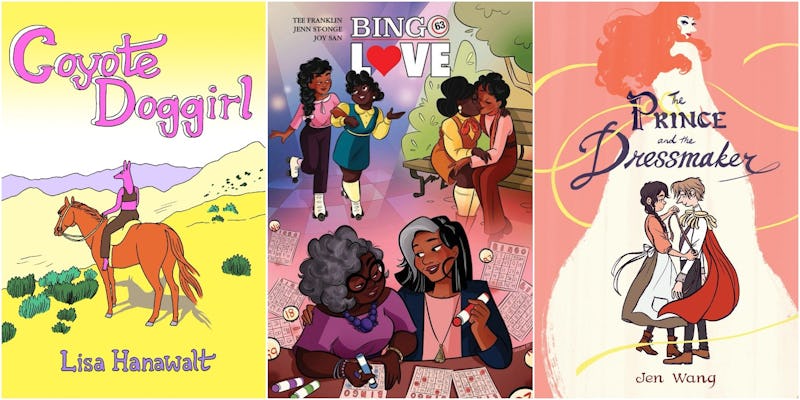 The holidays are approaching, and it's time to start shopping for all the gifts you're going to give to your family and friends. Of course, I'm here to tell you that the best gift is a book. And here's a secret: some of the best book gifts I've received have actually been graphic novels. With so many great comics and graphic novels that came out in this past year, you're bound to find one that makes the perfect gift for someone on your list.
On top of getting a great story, a graphic novel also delivers a wonderful piece of art. It's so exciting to unwrap a graphic novel and find a visual treat inside.
Plus, graphic novels are an incredible gift for someone who might not self-identify as a reader. The artwork, the shorter length, and the faster pace of the story make graphic novels the perfect kind of book for people who don't read very often.
It's certainly been a great year for visual storytelling. So here are eight comics and graphic novels from 2018 that will satisfy everyone on your shopping list: