8 "Gross" Things You Should Totally Be Doing In Your Relationship After One Year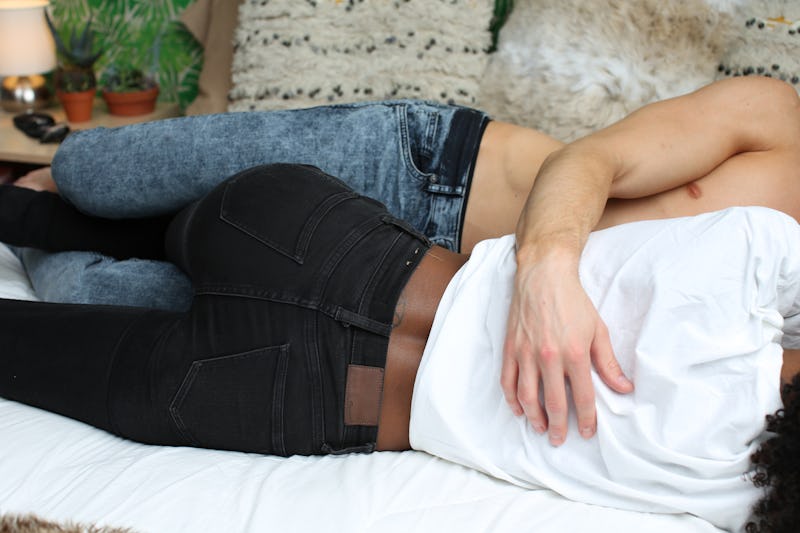 Ashley Batz/Bustle
There's a bit of a grace period in relationships when it comes to truly showing every side of you. But after you and your partner reach the one year mark, it's likely that your intimacy will reach a new test: being a bit "gross" with one another. The weird things couples do alone are numerous, but these specific habits show a level of love and trust that's quite sweet, despite the outward peculiarity.
"The grosser you can get with a partner, the more comfortable you feel," Dr. Shannon Chavez Qureshi, licensed clinical psychologist and AASTEC certified sex therapist, tells Bustle. "It's a sign that you can be yourself and don't have to always impress or look your best. Being gross means that you can let go of all the judgments and be human." It's fine to have certain things that you, in particular, may not be comfortable with, but as time goes by, it's actually really healthy to open up your relationship to more and more non-sexual intimacy.
"Most of the things we consider gross are things we're willing to do alone but don't want to be caught doing," Kayla Lords, writer and sexpert for JackandJillAdult.com, tells Bustle. "[...] When we stop caring about whether we're doing a 'gross' thing because it's just a natural thing that society has taught us is 'gross,' it's a sign that our comfort level has increased with our partner and intimacy has grown exponentially." And after a year with someone, these small signs of comfort and trust are even more important.
Here are eight "gross" things you should totally consider doing in your relationship after one year, according to experts.