7 Little Daily Habits That Kill Romance In A Relationship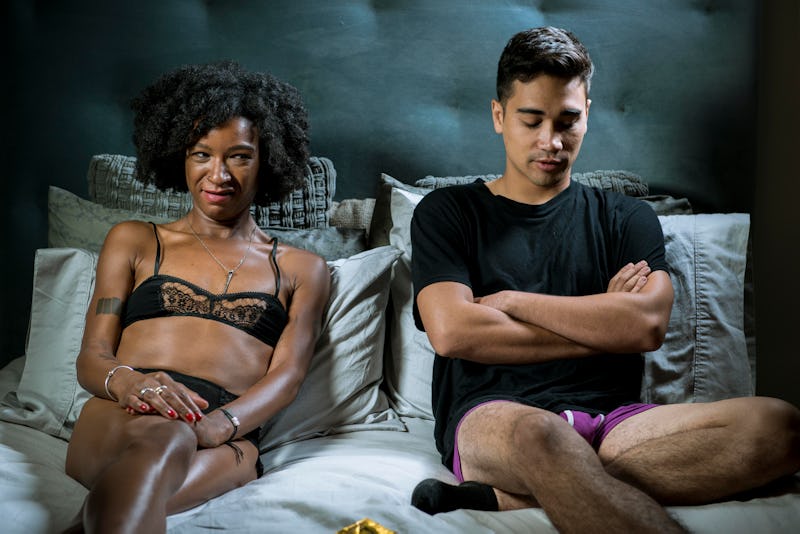 BDG Media, Inc.
The honeymoon stage doesn't last forever, but that doesn't mean the romance can't stay alive throughout the course of your relationship. How to keep romance alive in a long-term relationship is a question many couples have, and it will require a little extra effort. That's why experts recommend being aware of the little habits that may affect the romance in your relationship. This doesn't mean you shouldn't allow yourself to become comfortable with your partner, but it does mean you should pay attention to some of your behaviors that might leave your relationship feeling dull and uneventful.
"As most people will notice, after the initial excitement and novelty wear off, couples settle into the comparatively quieter, more stable, but less stimulating phase of the relationship," clinical psychologist Dr. Traci Stein tells Bustle. "When people feel more comfortable with each other, they can slip into patterns of behavior that they wouldn't engage in with a new person. To some extent, it's great to be able to 'be yourself' with your partner. But it's worth asking how you would feel if your partner did the same thing, or did it too often."
And while it is common to want to relax into that comfortable, stable part of your relationship, it never hurts to change things up. Here are seven little daily habits experts say can affect the romance in your relationship.