8 Apps That'll Help You Get Affordable Health Care This Flu Season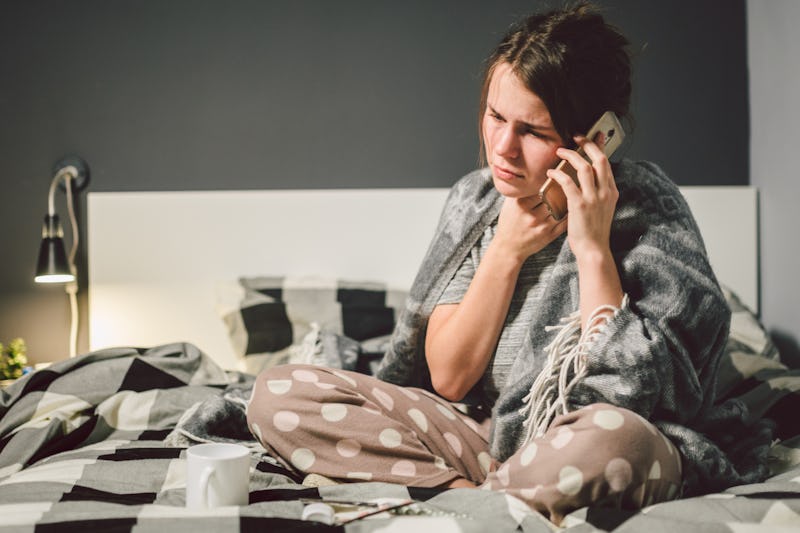 Shutterstock
Many millennials, myself included, have cobbled together careers by working multiple side hustles — and these gigs generally don't come with health insurance. I had seven jobs in 2018, and fortunately I was able to afford an Affordable Healthcare Act insurance plan. But not everyone can. If you don't have health insurance, and you need to see a doctor, there are health care apps that make doctor visits more affordable, and they're especially helpful during flu season.
A 2019 report from the Transamerica Center for Health Studies noted that 16% of millennials don't have health insurance. In addition, millennials are the least likely generation to be insured and visit the doctor less often than other generations. To make things worse, one in five millennials reported not being able to afford basic health care expenses, and 52% said they've had to use savings or tap into retirement funds to cover out-of-pocket health-related expenses.
Ultimately, generation Z and millennials are the most unsatisfied with the current health care system in the United States, according to the Accenture 2019 Digital Health Consumer Survey. For all of these reasons, you can see why they would seek alternatives to traditional health care. This includes everything from doing their own research about potential health conditions to using telemedicine apps to see virtual doctors.
If you're new to telemedicine, and you need to see a doctor immediately or get a discount on prescription meds, these apps can help you get quality health care for less, especially now that flu season has started.
This article was originally published on