8 Things Doctors Want You To Know Before Starting Medication For Your Mental Health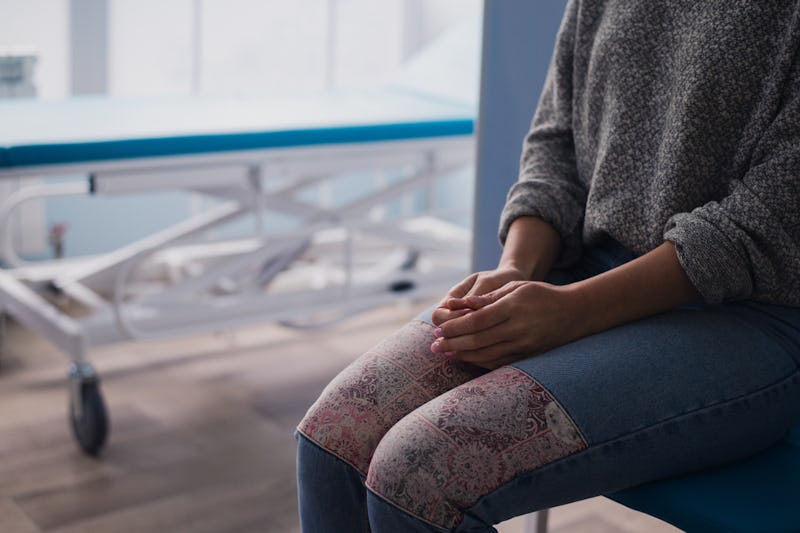 RK-studio/Shutterstock
Seeing a psychiatrist for the first time can be a nerve-wracking and overwhelming experience for some people. You probably have a general idea of what you're hoping to speak to your doc about, but coming prepared with expert-suggested questions for your psychiatrist to ask before starting medication can help you feel more at ease — and more confident when it comes to choosing a medication for your mental health.
As the American Psychological Association reports, studies have projected nearly 50 percent of all U.S. adults will develop a mental illness in their lifetime, and that over 45 million people currently live with at least one mental illness. Given the prevalence of mental health disorders among adults, it's no surprise that a 2016 study found one in six U.S. adults take some kind of psychiatric medication, CBS News reported.
Despite the stigma that surrounds mental health issues and treatment, seeking out professional help of a psychiatrist is relatively common — and can be an important step for your health and wellbeing. "Everyone deserves to be the best version of themselves, and it is important to work with your doctor on a treatment plan that works best for you," Dr. Ryan Wakim, the founder and president of GRW Health, tells Bustle.
If it's your first psychiatry appointment, planning ahead can help you make sure to cover all your bases. Here are eight questions to ask your psychiatrist before starting a new medication or treatment, according to mental health experts themselves.