8 Signs Of Emotionally Cheating Vs. Mentally Checking Out Of A Relationship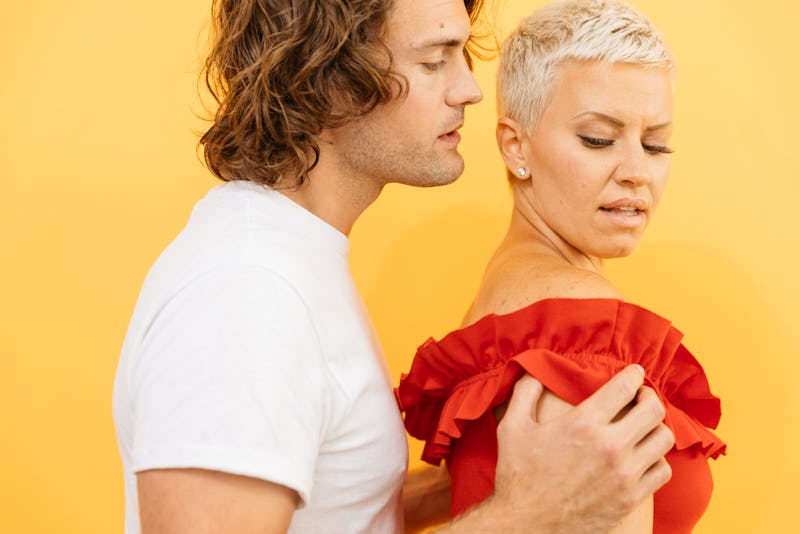 Ashley Batz/Bustle
When a relationship is headed towards the end, or towards a rough patch, it can be easy to tell that something is off but difficult to pinpoint exactly what. The signs of emotional cheating, for example, are often quite hard to distinguish from a partner simply checking out mentally. Luckily, relationship experts have found some key ways to tell the difference.
"In a traditional sense ... mentally checking out means no longer giving of yourself to your partner," Joshua Klapow, Ph.D. Clinical Psychologist and Host of The Kurre and Klapow Show, tells Bustle. "And emotionally cheating means giving of yourself to someone else." Neither are things that you want in a relationship, but figuring out which situation is happening to you and your partner can help you figure out what to do next.
If you suspect your partner of either checking out or emotionally cheating, it's important to tread lightly. "It can be very difficult to tell if cheating has already happened or if your partner is growing out of the relationship," Dr. Klapow says. "You need to be careful not to assume that they are cheating. They may simply be trying to save the relationship as they feel their emotions and the connection slipping away." Look at how they act, not just how you feel. "Actions tell the difference," David Bennett, certified counselor and relationship expert with Double Trust Dating, tells Bustle. And there are a handful of actions that really signify the difference.
Here are eight ways to distinguish emotional cheating from a partner who is mentally checking out of a relationship.