8 Signs Your Partner's Love Actually Means They're Just Attached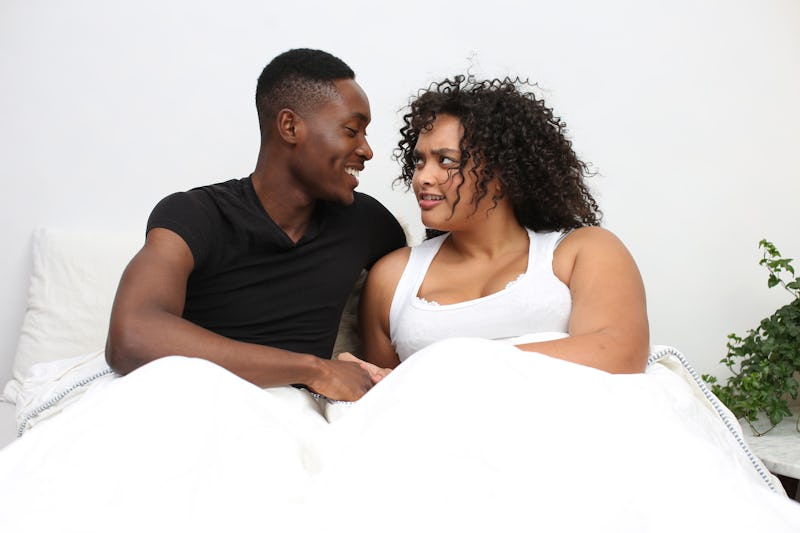 Ashley Batz/Bustle
Love is such a personal thing, which makes it's difficult to define. Because of that, it's easy to mistake love for things like lust, need, and intense attraction. But if you want to avoid being stuck in a potentially unhealthy situation, pay attention to your partner and their behavior towards you. If something feels off, your partner's love for you may just be attachment.
According to Laurel House, Relationship Coach and host of the Man Whisperer podcast, the difference between being in love and being attached is want and need. "When you're in love, you want them, but you don't need them," she says. "It's healthy, inspiring, enduring, trusting, happy, and confident."
It's so easy to confuse the two because they feel similar. But as Jenna Ponaman, CPC, ELI-MP, Relationship Coach and Expert, tells Bustle, they are "driven from two very different origins." Love comes from a place of positivity, acceptance, and selflessness. Attachment, on the other hand, typically comes from a more selfish place of fear.
If your partner is just attached, it can manifest in a number of different ways. According to experts, here are some subtle signs that your partner might not actually be in love with you, they're just attached.