These 9 Little Sleep Mistakes Can Have An Impact On Your Mental Health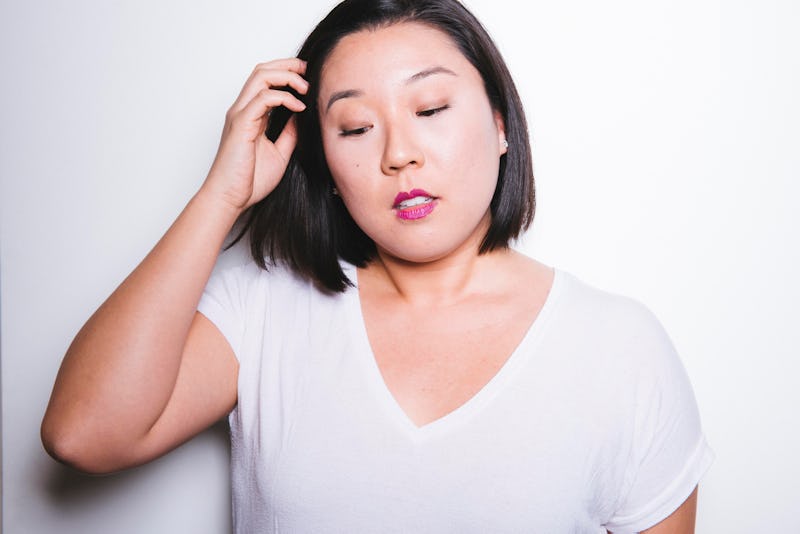 BDG Media, Inc.
If you aren't getting enough sleep each night — which experts say adds up to about seven to nine hours of solid rest — it can start to take a toll on your mental health. Without sleep, you may be more prone to things like anxiety and depression, as well as other mental health concerns. And little sleep mistakes that keep you up can make it all the more likely.
"The connection between sleep and mental health is becoming increasingly clear," Rose MacDowell, chief research officer at Sleepopolis, tells Bustle. "Insomnia is a well-known early symptom of both depression and the manic phase of bipolar disorder, but there may also be a bi-directional relationship between mental health and sleep."
If you happen to be staying up super late, sleeping in on weekends, or even looking at your phone before bed, it can quickly change how you feel. "Even short-term lack of sleep activates the amygdala, which plays an important role in the processing of primitive emotions such as fear, anger, and aggression," MacDowell says. "This can cause irritability and loss of emotional control."
It can be easy to fall into an unhealthy sleep routine, or make certain mistakes. But noticing them is key, not only to ensure you get good sleep, but to give your mind the rest it needs in order to stay balanced. Read on below for some habits that can have a profound impact on your wellbeing, according to experts.