8 Things People Used To Give Trick-Or-Treaters Instead Of Candy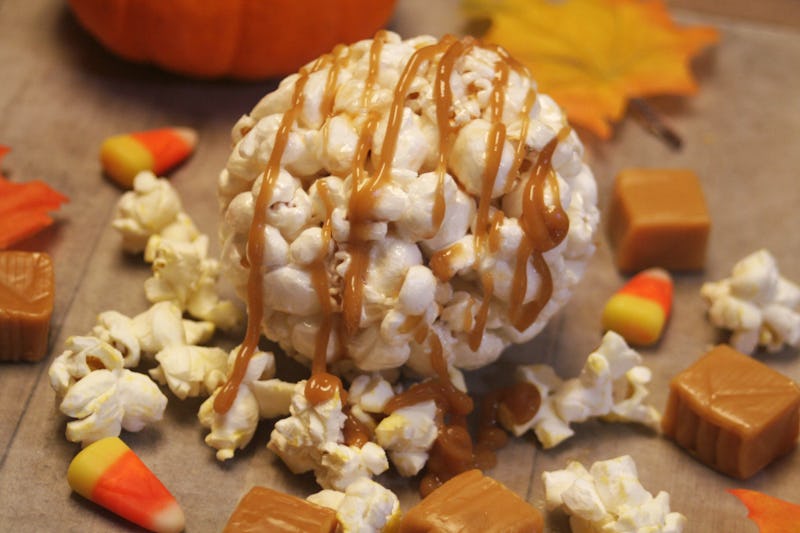 Shutterstock
These days, the coming of fall also means the arrival of huge bags of individually wrapped candies in grocery store aisles, ready and waiting for Halloween candy bowls and trick-or-treating children. But in the grand scheme of things, gifting miniature Kit Kats and packages of Zombie Skittles to costumed kids at Halloween is actually quite a recent development. If you take a look at the things people used to give trick-or-treaters at Halloween, you might find a few surprises — some unexpected facts about the origins of trick-or-treating itself.
Food has been closely tied with Halloween since the holiday's very beginnings, going all the way back to one of the most notable origins of Halloween as we know it today: Samhain. An ancient Celtic festival marking the end of harvest season and the beginning of winter, Samhain was also known as the time of year at which the veil between the earthly world and the supernatural one was at its most fragile. Some Samhain celebrations, therefore, involved laying out food and drink for the spirits and other denizens of the supernatural world in order to keep them happy. In later Samhain celebrations, mumming — dressing up and performing songs or dances in exchange for food or drink — also entered the picture, which would later help give rise to modern day trick-or-treating.
Another precursor to today's tradition of trick-or-treating arose out of Christianity's co-opting of Samhain (among other Celtic observances). Transformed into Allhallowtide, the period from Oct. 31 to Nov. 2 came to encompass All Saints Eve, All Saints Day, and All Souls Day — and as part of All Souls Day's celebration of the dead, the practice of "souling" kicked up. On All Souls Day, "soulers," as they were called, would go door to door visiting wealthy families, offering to pray for the souls of those families' deceased relatives in exchange for food. Later on, souling evolved into "guising," incorporating costumes into the mix — and by the time the early-mid 20th century rolled around, trick-or-treating as we know it today had arrived, with children dressing up in costumes on Halloween and going door to door asking for treats in exchange for, uh, not pulling pranks on unsuspecting homeowners.
Some might call trick-or-treating sugar-fueled extortion; to others, it might be more like protection. You be the judge.
In any event, the point is that trick-or-treating has a long and complex history — and throughout that history, a wide variety of offerings functioned as the "treats" in question. Here are eight of them, just in case, y'know, you're in the mood for a vintage (in some cases extremely vintage) Halloween.