8 Times Christmas At Hogwarts Was The Literal Definition Of Festive AF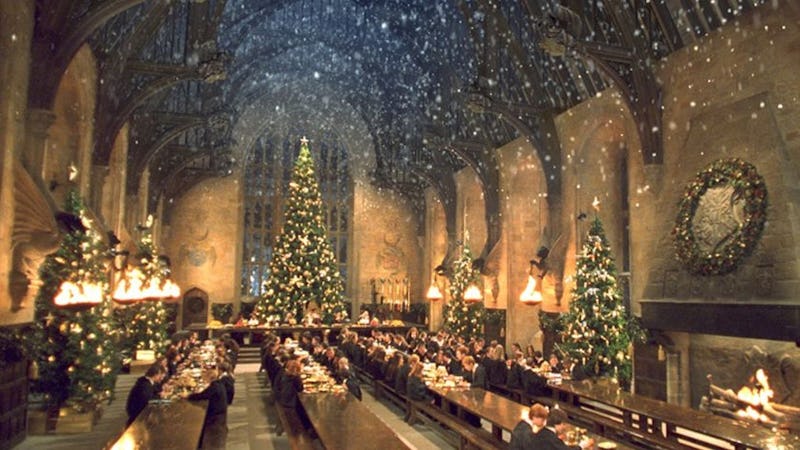 Warner Bros
Christmas time in the famous alma mater of Harry Potter, Ron Weasley, Hermione Granger is a pretty major event. The school goes to town with decorations, lush food, music, and of course merriment, and I for one couldn't be more jealous. Yes, Christmas at Hogwarts is everything the festive season should be, and here are the elements of life at the castle that prove it.
I guess when it comes to the magic of Christmas, you're not going to get much more magical than a huge castle full with witches, wizards, ghosts, moving paintings, potions, and old spell books, right? But on top of that, Hogwarts brings the warm and fuzzy feelings too with roaring fires and snowy scenes. I'm sure even miserable old Voldemort got in the spirit of it all. OK, maybe that's too far...
That festive feeling can creep up on you at the strangest times. It might be the sight of frost on your window, or of daintily wrapped gifts under a tree sighing, heavy with decorations. Or could it be the mere thought of crisp, untrodden snow. Whatever it is for you, I'm absolutely positive that getting your cosy on and watching all the Yuletide scenes in the Harry Potter brings all the Christmas feels. So what are you waiting for? Whack on the TV and have yourself a marathon — and don't forget to look out for all of the 8 things I've highlighted below.