All The Things The 'Bob's Burgers' Movie Needs, Including Linda's Signature Songs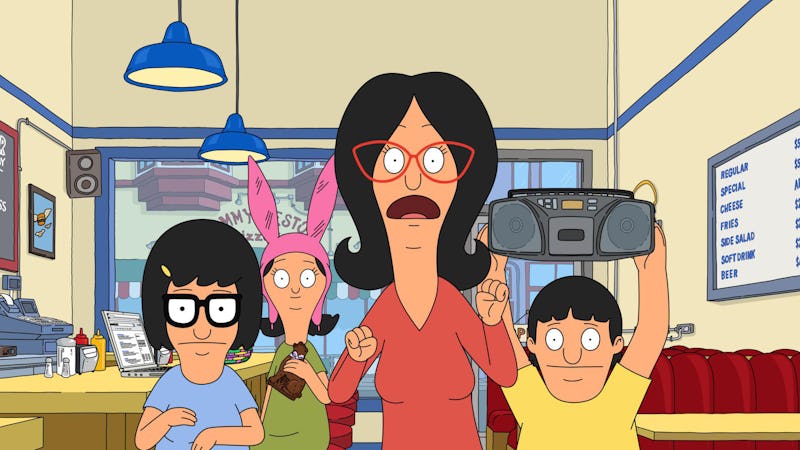 FOX
If you thought the small screen could contain the Belcher family and all its burgers, think again. After seven seasons, a Bob's Burgers movie is officially on the menu for July 17, 2020. If you're wondering to yourself, "What took so long?" Remember, it took The Simpsons 18 years to release a film. Creator Loren Bouchard promises the Bob's Burger movie is going to be for everyone. "We know the movie has to scratch every itch the fans of the show have ever had," Bouchard told Deadline. "But it also has to work for all the good people who've never seen the show." Basically, he said, "It has to be the best movie ever made. But no pressure, right?!" Oh, no, none at all.
So, what is it that fans want from a Bob's Burgers movie? With 130 episodes under Bob's belt, that's a very good question. Clearly, there's a lot to choose from, which could leave you moaning in exasperation like Tina after her first haircut... or because of stage fright... or while learning to drive. Alright, you get it, she moans a lot when she's panicked.
As a fan myself, I've got some suggestions of what Bob, Linda, Tina, Gene, and Louise need to bring with them when they head to the big screen. And don't worry, suggestions most definitely include the three Bs: Bob, burgers, and butts. Alright!