8 Ways Trans Allies Can Fight Back
by Lara Rutherford-Morrison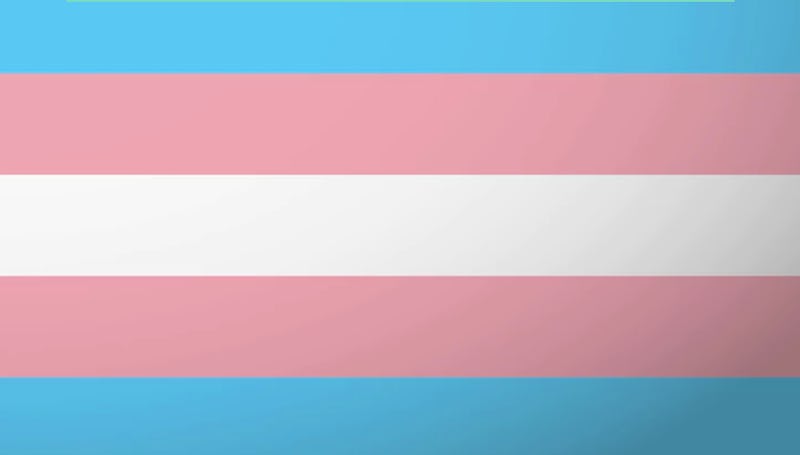 jpgo/Fotolia Share this
On Wednesday, the Trump administration officially rescinded protection guidelines for transgender students put in place by the Obama administration that would allow them to use the bathrooms of their choice. There are a number of ways that trans allies can fight back against the move that will let trans Americans know that they have your support, and let legislators know that discriminating against trans people — and endangering trans children and teens — is not OK.
In May, the Obama administration issued guidelines for schools, arguing that transgender students' right to use the bathroom of their choice is protected under Title IX; in August, a federal judge blocked the order from taking effect. The Trump administration's decision to officially withdraw federal protections for trans students was not unexpected, but it nevertheless makes a disturbing statement about what the White House's attitude toward LGBT people will be going forward.
By revoking federal protections for trans students, the administration is leaving policies about bathroom rights for these students up to states and local governments. Some states will continue to protect the rights of trans students (New York has already promised to do so), but, given how many states have already attempted to enact transphobic "bathroom bills," it's safe to assume that many trans students will not be so fortunate. These children and teens — already a vulnerable population — will be put at further risk if required to use bathrooms that don't align with their gender identities.
It's essential that allies of transgender people speak up and take action to fight for the civil rights of trans Americans. Here are a few ways to get started:
1. #SupportGavinGrimm.
Gavin Grimm is a 17-year-old trans man who is about to make history. In March, he will take his court battle to use the school bathroom that aligns with his gender identity to the Supreme Court; the outcome of the case could have major implications for transgender students all over the country. In an interview with the Huffington Post, Grimm responded to the White House's decision. "As a transgender student and thinking about transgender students everywhere, hearing that your presidential administration has gone out of its way just to further discriminate against you ... it's very upsetting and disappointing news," he said.
2. Protest.
Reuters reports that on Wednesday, 200 people gathered outside the White House to protest the withdrawal of protection guidelines for trans students, and the protests are sure to continue in the days to come. In Texas today, for example, more than 700 people have pledged to gather in Austin to protest the state's anti-trans bathroom bill in an event dubbed a "Queer Dance Freakout"; the protest's Facebook page declares, "We say NO to anti-transgender bathroom bills. We say NO to marriage equality limitations. … We say YES to shaking our asses." If you want to take to the streets in peaceful protest, check for events in your area or start your own.
3. Donate to organizations that fight for transgender people's civil rights.
If you're able, consider donating to organizations that fight for trans rights through the courts, like the Transgender Law Center, Lambda Legal, and the ACLU.
4. Support organizations that support transgender people.
Donate to or volunteer for organizations that support and advocate for trans youth and adults. To start, check out the Trevor Project and Trans Lifeline, which provide mental health support and suicide prevention resources to trans people and LGBT youth, and the Trans Youth Equality Foundation, which provides support and education to trans kids, teens, and their families.
5. Call your legislators — and don't forget to go local.
Put pressure on your legislators to oppose transphobic and anti-LGBT policies by getting on the phone. It's important to remember that many policies regarding trans people's rights will be left up to states and local governments, which means that you need to call your state and local policy makers — from your governor, to your state legislators, to your local school board members — and let them know that you do not support discriminatory measures against trans students. You can find contact info here.
6. Speak out!
If you support trans rights, don't keep it to yourself. Speak up about it — not only to let the trans people in your community know that they have your support, but also to make your stance clear to the people around you who aren't transgender. Show your support for trans rights in conversations with others, as well on social media. Tweeting about your support for trans youth might not seem like a big deal, but it's a simple way to declare that trans people aren't in this fight alone.
7. Get educated and listen.
Stay up to date on the key issues facing trans people in the United States and worldwide, educate yourself about gender identity and pronoun usage, and even as you speak out for equality, remember to listen to what trans people have to say about their lives and what they need most from allies.
8. Sign up for newsletters for organizations that support trans rights.
With the Trump administration revoking protections for trans students only a day ago, a lot of trans allies are fired up right now — but it's important to keep advocating for trans rights in the months ahead, even after the noise has died down. Kris Hayashi, executive director of the Transgender Law Center, recommends to Bustle that allies sign up for email updates and newsletters from organizations like the Transgender Law Center that will keep them up-to-date on issues related to transgender rights and let them know about future actions for allies. Other organizations to look into include the Trans Youth Equality Foundation, the National Center for Transgender Equality, and the Freedom for All Americans' Transgender Freedom Project. Get on their mailing lists, and they'll let you know what they need from supporters.