8 Seemingly Innocent Things You're Doing At Night That Can Make Your Anxiety Worse The Next Day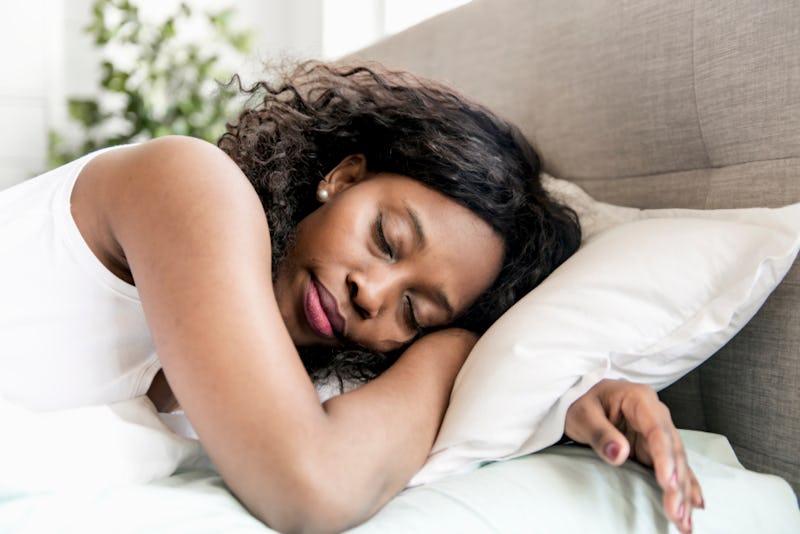 Lopolo/Shutterstock
It's pretty easy to have good intentions when it comes to your night routine, but much harder to actually follow through on the good habits you want to do. Once you find yourself deep in a Netflix hole or buried under a mountain of laundry, you might rush through your bedtime preparations until you finally drop into bed. It probably comes as no surprise that your night routine can have a pretty big impact on your sleep health, but according to experts, what you're doing at night can make your anxiety worse the next day.
"Right before you go to sleep should be a time to relax, slow down, and ease your way into a restful state," Reshmi Saranga M.D., a psychiatrist and founder of Saranga Comprehensive Psychiatry, tells Bustle. "Try doing some relaxation exercises before bed," she says. "Focus on slowing down your breathing and letting the stress and tension from the day leave your body." Do your best to devote the last hour of your day to preparing yourself to fall asleep, whether that means lighting some fragrant candles and snuggling with your dog or working on an art project while listening to nature sounds.
Here are a few of the seemingly innocent things in your night routine that you may want to consider changing to reduce your anxiety the next day.