9 Apps Every Starbucks Lover Should Download ASAP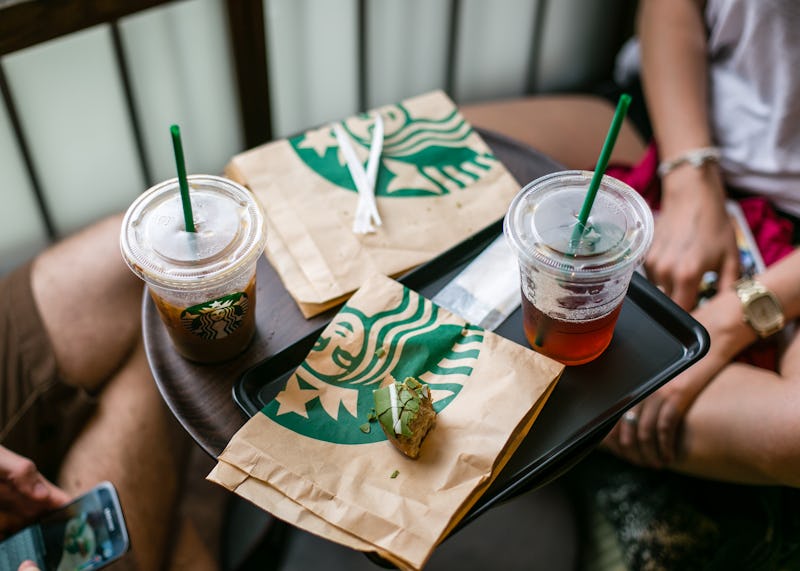 Christopher Jue/Getty Images News/Getty Images
If you're the friend that plans your day around your Starbucks runs, keeps your reusable Starbucks mug glued to your hand, and has baristas making your "regular" drink as soon as you step in the door, it's safe to say that you might be in love with Starbucks. And who can blame you? If you want to take it to the next level though, there's a handful of apps every Starbucks lover needs to download.
Starbucks isn't just a great place to get a Pumpkin Spice Latte or Cold Brew with Salted Cream Cold Foam — it's an experience. And if you're someone who includes this experience in your everyday life, then it's probably become part of your personality. Whether this means you know all the ins-and-outs of the coffee industry, you can't focus without the signature Starbucks atmosphere, or you try to play barista at home, there are apps out there that are perfect for you and your love of all-things-Starbucks. From apps that will give you something to do on your coffee runs to apps that will make you a pro at coffee-jargon, we've got you covered.
Here are nine apps to download if you absolutely love everything that is Starbucks.