9 Must-Read Books About Beyoncé, Music, Feminism, And Politics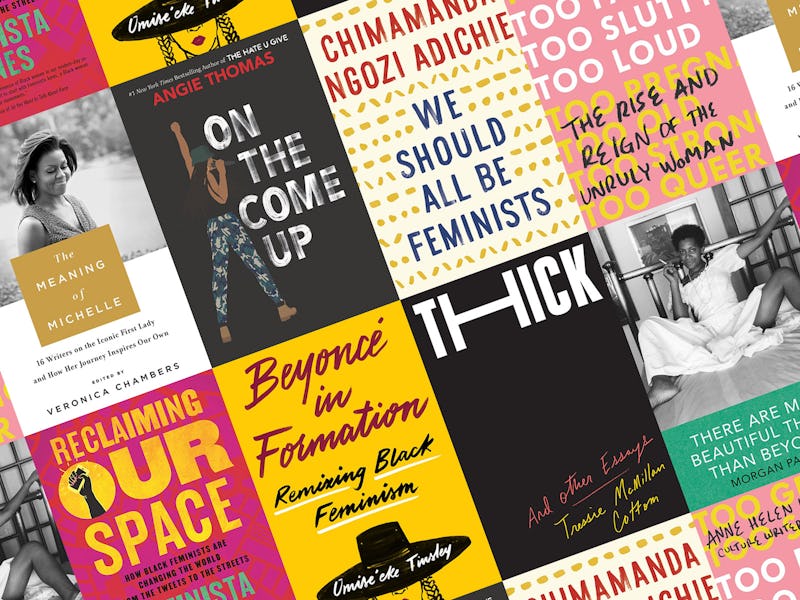 Each month, the Bustle Book Club asks an author to recommend a book they think everyone should read. In April, Well-Read Black Girl founder Glory Edim recommended Queen Bey: A Celebration of the Power and Creativity of Beyoncé Knowles-Carter by Veronica Chambers. Follow along with the book club on Bustle and join the conversation on Goodreads.
Iconic multi-hyphenate Beyoncé Knowles-Carter is hard to define. On the one hand, she's a singer, known for her time spent in the all-girl band Destiny's Child. But she's also undeniably an artist, gifting fans visual albums like Lemonade and Everything is Love — a collaboration with husband Jay-Z — that have become pop culture touchstones. Beyoncé has provided influence on so many topics: motherhood, intersectional feminism, police brutality and other violence against the Black community, women in the workplace, and the true value of music and art in an ever-changing cultural landscape.
New York Times editor Veronica Chambers has assembled an all-star lineup of writers to talk about the legacy of Beyoncé in her new anthology, Queen Bey, Bustle's April Book Club pick. Once you've finished reading Veronica Chambers's book, you might want to pad your to-be-read pile with some more books about music and Black feminism. I've compiled nine books below that will give you just that: more thoughts on Beyoncé, Black women's influence on the cultural landscape, and women in pop music.
I'm not saying Beyoncé herself would have all of these on her shelf, but I'm pretty certain every Beyoncé fan should pick up one or two: