9 2017 Books That Your Feminist Book Club Needs To Read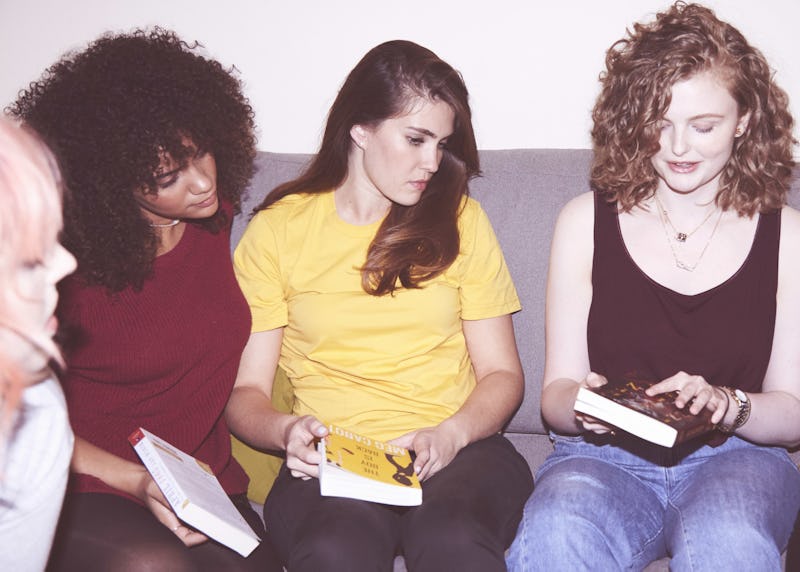 Hannah Burton for Bustle
The birds are chirping, the flowers are blooming, the sun is shining, and you know what that means: summer is finally almost here. If you're starting to get your TBR list together, make sure to include these powerful books that your feminist book club needs to read this summer. From moving memoirs to cultural critiques, these new and upcoming releases are guaranteed to inspire you this season.
The most fun (and stressful) part of organizing your feminist book club is choosing what to read next. When it comes to picking a pro-feminist book, you want to find something that is not only empowering to readers, but diverse, inclusive, engaging, and thought-provoking. The ideal selection is a book that sparks conversation in your group, that challenges conventional thinking, and that inspires action and change.
Luckily for you, there are plenty of new releases this spring and summer that fit the bill. From provocative books about race and class to informative essays about the current political climate to hilarious collections every woman can relate to, there are so many different feminist reads to look forward to in 2017. The real question will be, how can you fit them all into your reading schedule?
Ready to plan your summer reading list with your book club? Make sure to put these nine powerful feminist books at the top of the list.