9 Coral Fashion & Beauty Items Will Help You Embrace The New Pantone Color Of The Year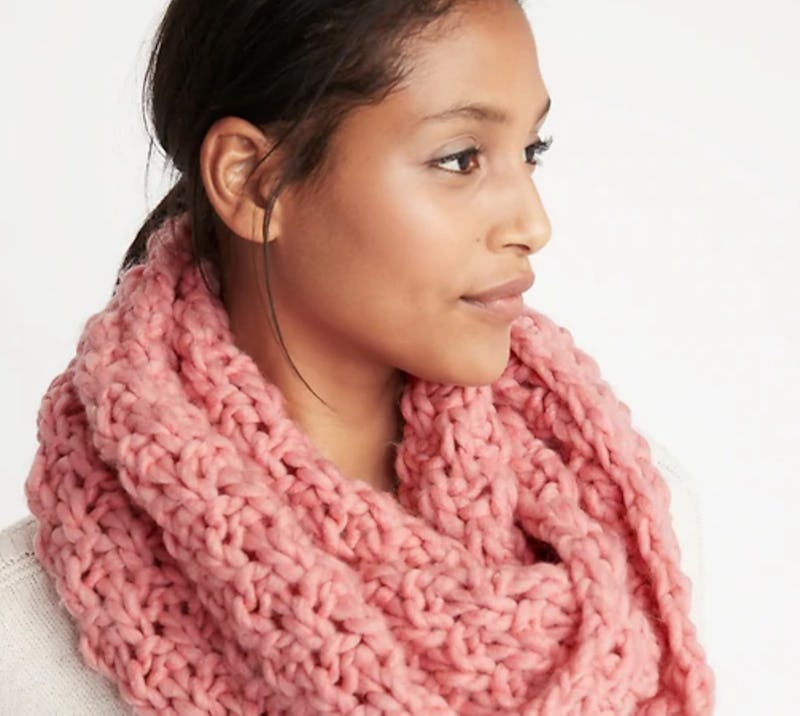 It's here. Pantone's 2019 Color of the Year has been announced. It's called "Living Coral" and it's about as close to the ever-popular and Instragram-adored millennial pink as you might get. Pantone confirmed Living Coral as the Color of the Year on its website, noting that it's "an animating and life affirming coral hue with a gold undertone that energizes and enlivens with a softer edge."
It's not shocking that Living Coral was chosen as the COTY, since Pantone explained that the natural and nurturing shade's prevalence in the social media world factored into its selection.
Essentially, Pantone experts look at color trends in film, fashion, art, culture, and beyond. They forecast what hues are influencing our lives and the world we live in when they make the COTY choice.
While millennial pink has been dominating our digital and real lives for several years now, the COTY looks to the future. It's as though the appointment of this shade signifies that the pink tones on our social feeds are not going anywhere. That said, they are evolving, morphing, and updating.
Living Coral succeeds Ultra Violet, which was the 2018 COTY. Actually, the last time a pink-toned hue was elected COTY was back in 2016. Rose Quartz, which has a millennial pink vibe and will remind you of Glossier and Herbivore products and packaging, shared the honor with Serenity, a dusty blue, that year.
Living Coral is a soft, comforting, and pretty pinky x orange shade that will brighten a room and your mood. It has a tropical energy, as well.
Living Coral exudes warmth and will certainly inform fashion and beauty trends and products for the next year. It will show up on your lids, lips, and cheeks, as well as your accessories and OOTDs. It's a soft, aesthetically pleasing color and the golden, almost orange flair gives it a soothing cast.
Pantone further described the color as a perfect choice for Color of the Year honors by posting, "In reaction to the onslaught of digital technology and social media increasingly embedding into daily life, we are seeking authentic and immersive experiences that enable connection and intimacy. Sociable and spirited, the engaging nature of PANTONE 16-1546 Living Coral welcomes and encourages lighthearted activity. Symbolizing our innate need for optimism and joyful pursuits, PANTONE 16-1546 Living Coral embodies our desire for playful expression."
Behr Paints color expert Erika Woelfel weighed in about the social implications of Living Coral, telling Bustle in an email that "color will become more inclusive" in the coming year. She says, "Gone are the days of bright hues only appealing to young people, or pinks belonging exclusively to women. Coral is an excellent step in this direction."
Amen to that.
If you are feeling Living Coral, here are some fashion and beauty items that already invoke the shade and are currently available.
1. Too Faced Eye Palette
2. Glossier Blush
3. MAC Lipstick
4. Kylie Cosmetics Velvet Liquid Lipstick
5. Old Navy Infinity Scarf
6. DIFF Sunglasses
7. Strappy Fast Fashion Heels
8. Fenty Mattemoiselle Lipstick
9. Urban Decay Blush
These cosmetics and accessories should get you started with incorporating Living Coral, the 2019 Pantone Color of the Year, into your wardrobe, lips, and life.