9 Differences Between 'You' The TV Show & The Book That Fans Will Want To Know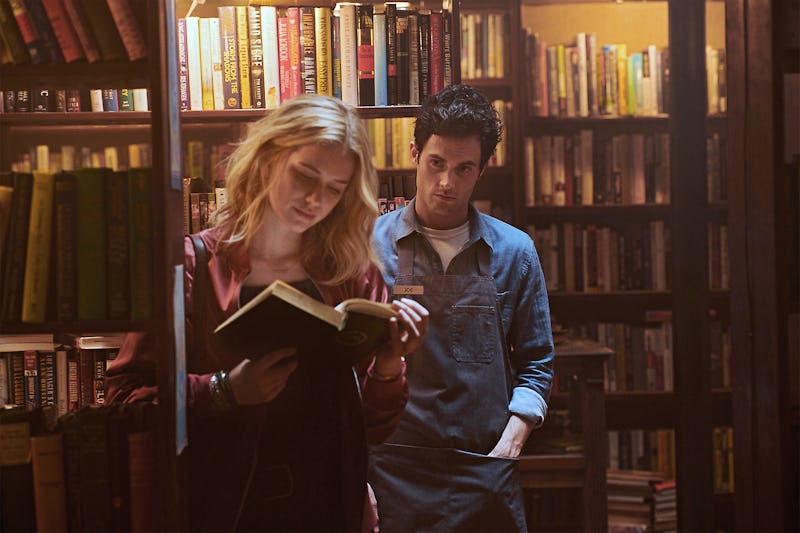 Netflix
Netflix's You is a pretty faithful adaptation of Caroline Kepnes' novel. The series, which originally aired its first season on Lifetime, does a great job at capturing Joe's creepiness, as well as Beck's insecurities. But there are still some differences between the You book and TV show — most notably, with the Season 1 finale versus the novel's ending. Spoilers ahead for both.
The most obvious difference is the fact that Candace is alive in the show. Kepnes' novel makes it pretty clear that Joe killed Candace, and that he's gone on to kill more people since then. In the TV series, meanwhile, Candace shows up at the bookstore. To Joe's surprise, she is very much not dead.
It's not clear how this revelation will play into You's second season, but it will mark a major departure from the books. Joe seems to barely consider Candace or even Beck in Kepnes' sequel, Hidden Bodies, instead focusing his attention on two new characters, Amy and Love. If Candace is still around, that could definitely throw a wrench into Joe's post-Beck relationships.
Whatever happens with Joe and Candace, though, that's not the only change between the novel and the small-screen adaptation. If you haven't read the book, here are some of the other differences between the original work and how things have played out in the show so far.