These 9 Disney Park Ghost Stories Will Make You Lose Sleep Tonight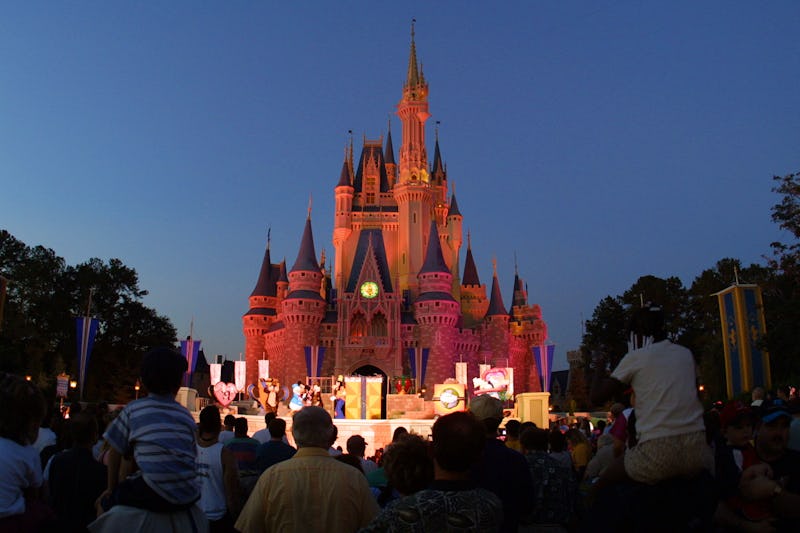 Getty Images / Joe Raedle / Staff
In 1955, something spectacular happened: Disneyland opened in Anaheim, Calif., forever changing the face of amusement parks in America. Given its long and storied history, of course, it's to be expected that over the years, rumors that ghosts allegedly haunt Disneyland, as well as Walt Disney World in Orlando, Fla. and all the other Disney properties that have opened in the intervening decades, would have become rather persistent indeed. The stories are deliciously spooky — even if not all of them are true.
In fact, before we begin, I should probably note that most of them aren't true. Pretty much every one of these strange and spooky tales is an urban legend — a story passed around from Cast Member to Cast Member, from guest to guest, and from Disney park aficionado to Disney park aficionado. It's true that a few of them do have their roots in real events; like all amusement parks, Disney is not immune to incidents, contrary to popular belief. But the stories themselves are pretty obviously made up, even when they do have some actual history behind them.
That doesn't stop them from being absolutely engrossing, though. And, I mean, after all, what else are Disney parks meant to do but help us suspend our disbelief for a short while? These nine tales will give you a shiver — and also remind you to remain inside your ride vehicle with your seatbelt fastened at all times.