9 Greta Gerwig Movies To Watch If You're Still Obsessed With 'Lady Bird'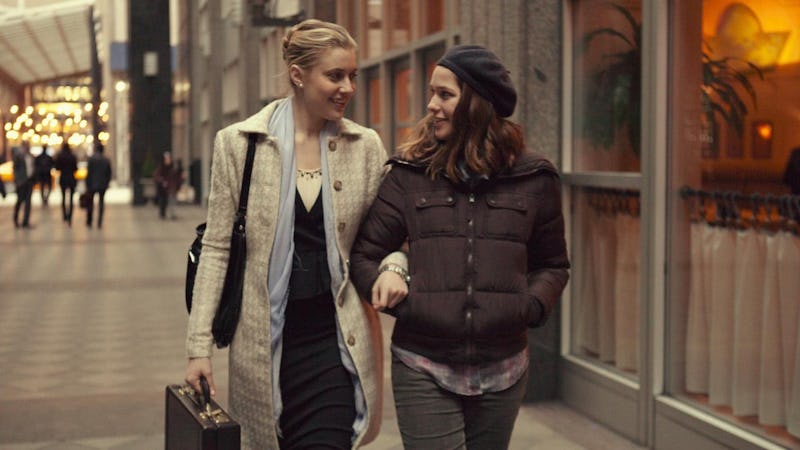 Fox Searchlight
Greta Gerwig is officially the fifth woman ever to be nominated for the Best Director Oscar. Her directorial debut, Lady Bird, made a huge splash in 2017, earning the reputation as one of the best reviewed movies of the year, winning Best Comedy at the Golden Globes, and has positioned Gerwig as a history-making filmmaker. And as fans wait for her name to be called on Hollywood's biggest night — Gerwig is also nominated for Best Original Screenplay for Lady Bird — now is the perfect time to get familiar with some of her previous work with these nine Greta Gerwig movies to see before the Oscars.
Gerwig kicked off her career in the business in 2006 with work in front of the camera. Long before she was a hot shot director, Gerwig was a struggling actor and writer, working with her friends in the New York City indie scene. Gerwig, along with Joe Swanberg, Jay and Mark Duplass, became known as members of the Mumblecore genre. Mumblecore was essentially defined as films made with natural realism and non actors who, you guessed it, mumbled. From there, Gerwig graduated to higher profile independent cinema, collaborations with director Noah Baumbach, and, eventually, made her way behind the camera making Lady Bird.
Not all Gerwig movies are like Lady Bird — that one is, obviously, one of a kind. But fans should be able to recognize some of the filmmaker and actor's quick wit and sensibilities in all her roles: those she wrote, and those she didn't.