9 Weird Hacks To Keep Your Closet Tidy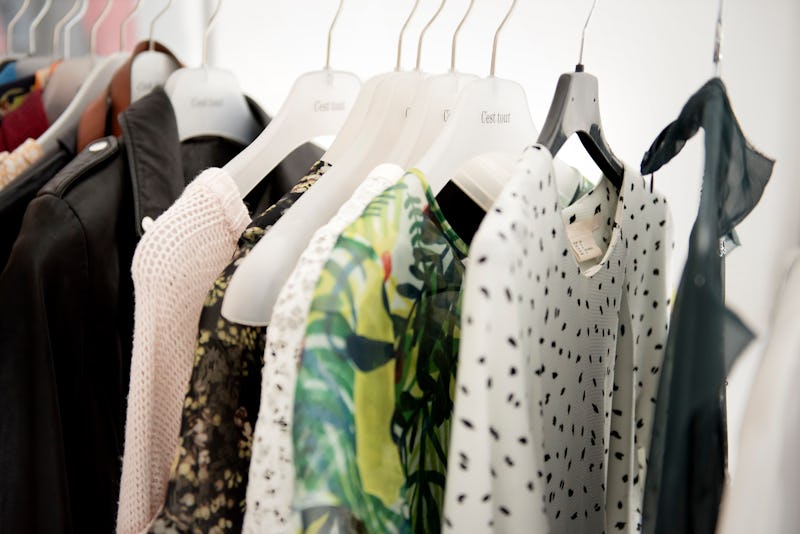 Clemens Bilan/Getty Images Entertainment/Getty Images
It's a new year, and most of us are gearing up for a fresh start and clean slate. However, it's difficult to have a "clean slate" when your apartment is, to put it lightly, a disaster. Getting your kitchen and bathroom tidied may eat up a couple hours of your time, but the space that seem to always take what feel likes forever to reorganize is the closet. Seriously, getting your closet organized can be one heck of a challenge if it's been a while, but it's totally doable — even for the messiest of people (*hesitantly raises hand*).
In a 2011 survey from Rubbermaid, 91 percent of people polled that they feel overwhelmed when their house is cluttered and disorganized. I know some people claim to thrive when their apartment is a mess, but the truth is, research has shown that staying organized actually impacts your health for the better: It can improve sleeping habits, reduce stress, and boost your mood.
"First, [organizing] optimizes your use of your time. You focus on your priorities, because you have already reviewed them for the week or month ahead and have scheduled them in," Dr. Dana Gionta wrote for Psychology Today. "Second, you feel more in control of your schedule."
If you're not sure where to start, here are nine ways to keep your closet super organized all year.