If Your Relationship Has These 9 Characteristics, Experts Say You'll Last The Test Of Time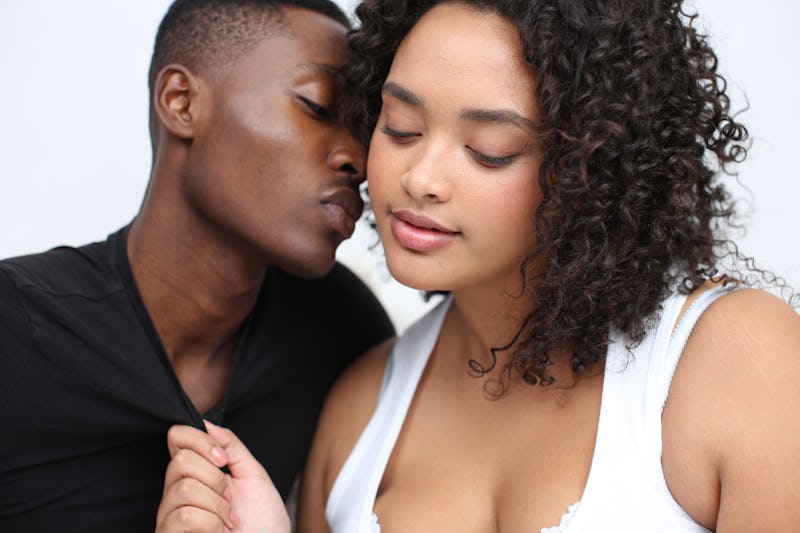 Ashley Batz/Bustle
What makes a relationship work for the long-term can seem pretty elusive, as though some couples get sprinkled with a magic "forever' dust, while others have a more rough go of standing the test of time. And if a long-term partnership is what you're looking for, having an idea of the traits of a lasting relationship is an important foundation in finding that. In reality, a relationship is more daily work, choice, and commitment than it is magic. Or at least equal parts, you know?
"An enduring relationship will ebb and flow over the years," Dea Dean, licensed marriage and family therapist and licensed professional counselor tells Bustle. That means that within a lasting partnership, you will realize that it's not always going to be smooth sailing.
"Healthy partners expect issues, misunderstandings, anger, fear, and sadness," Dean says. "But they commit to challenging themselves and their loved one to be better, and continue growing. They work together through wounds from the past that can play out within their own relationship and dynamic."
Dean says it's important not to buy into the "fairy tale" of constant passion or infatuation. That's not what love is really about.
"Good long-term partners value finding their part in problems and working hard to better themselves and deepening their relationship," Dean says.
Below, take a look at which relationship traits are the ones that make a partnership go the distance.
This article was originally published on