13 Women Share Their Dating Goals For 2019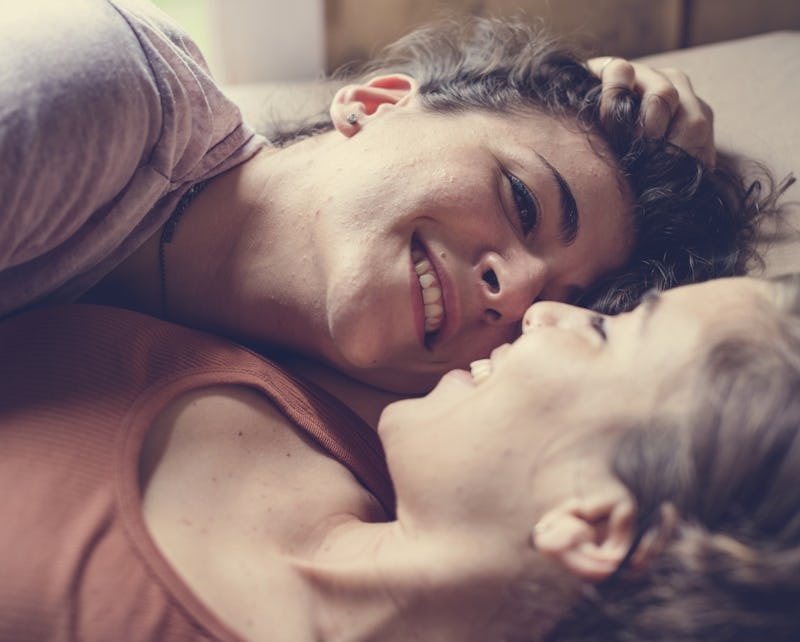 Rawpixel.com/Shutterstock
The New Year is less than a week away, which for some means setting goals for 2019, whether they're about career, health, money, etc. After all, if you feel the drive to, the New Year can be a time to refresh many areas of your life, including your love life. When it comes to dating goals for 2019, you may just want to date yourself, which is completely OK; the more comfortable you are with yourself, the more comfortable you may be later if you decide you want to date someone new. And, if you do want to focus on dating in 2019, goal-setting is a great way to re-strategize your love life.
"Goals help us create a target we want to hit — it's important to know where you are now and where you want to be," Rachel Wright, a licensed sex and relationship therapist, tells Bustle. "Even if the goal represents the middle of the dartboard, it allows us to at least know where to aim." She says that even if you miss the bullseye, you'll end up much closer than if you didn't set the goal at all.
Below, 13 women share their dating goals for 2019, and you'll probably be able to relate to some or be inspired to set some of your own.