9 Dating Rules You Don't Have To Follow, According To Love Experts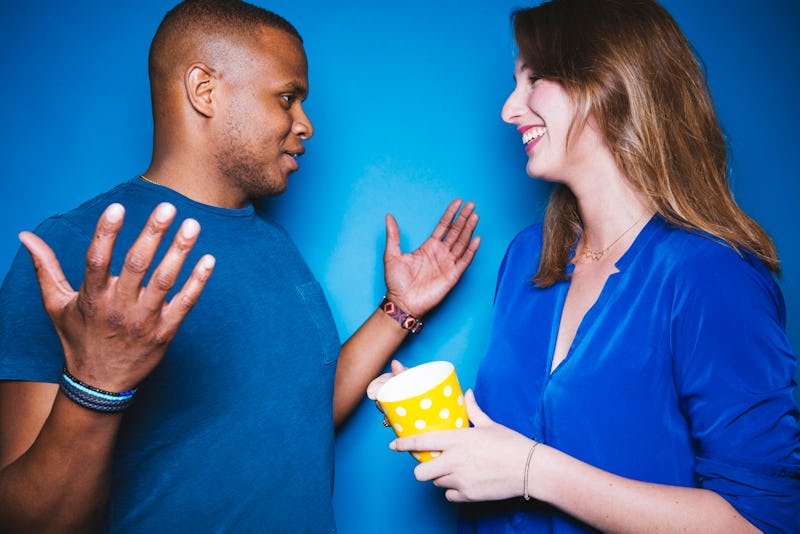 BDG Media, Inc.
Although shows like Sex and the City often made dating look exciting and fun, we sometimes make it harder and more complicated than it really needs to be. There are those of us who treat dating as if it's a job hunt, those of us who treat the whole process as if it's a job unto itself, and those of us who fear — gasp! — breaking dating "rules." But it shouldn't feel this way. For starters, dating isn't a job and those rules? Who even invented these so-called "rules?" The only "rule" should be that you just be yourself and quit being beholden to rules. And even love experts agree.
"Be yourself and be honest," Alisha Powell, PhD, LCSW, couples therapist, tells Bustle. "First dates aren't the time to find out the person's entire life history but you can get a good idea of what they might want in the future. Don't get hung up on small things and keep the big picture in mind. You can always decline the next date if you don't sense any chemistry."
While we may never know who came up with these silly dating rules, we can at least do our best to break them. That's right; break the eff out of them. Here are nine dating "rules" to break, according to love experts.