5 True Crime Books That Are Short On Page Count But Big On Twists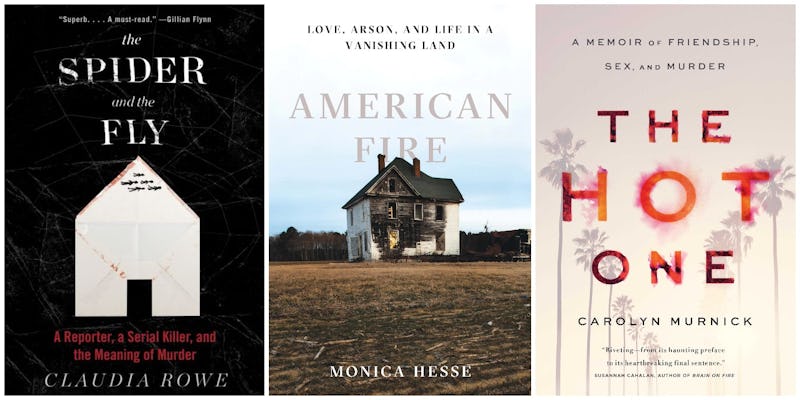 True crime aficionados, has this been a wild week or what? Not only has a man believed to be the Golden State Killer been arrested, but Michelle McNamara's bestselling book about him is being updated with information about the suspect and how he was caught, some exciting new books in the genre were just released, and it's only Friday. That means you still have plenty of time before Monday hits to dive into some short true crime books you can read over the weekend.
All true crime fans know there is nothing more intoxicating than a mystery, and nothing more satisfying than solving one. That is why we obsessively read about cold cases that are sometimes centuries old, watch documentaries about serial killers who have yet to be caught, and listen to podcasts about the search of a missing person in action. It's also why, this week, so many of us are rejoicing, because one of the most famous murder mysteries appears to have been solved. The subject of Michelle McNamara's book I'll Be Gone in the Dark, the Golden State Killer is said to be responsible for committing at least 12 murders, 50 rapes, and hundreds of home invasions over the course of 10 years in the 1970s and 1980s. With his arrest on Tuesday, it seems the answers the author was looking for will finally be answered, and even more importantly, justice will finally be served.
The current hardcover of I'll Be Gone in the Dark may be sold out and the updated paperback may still be a long way out, but there are plenty of other true crime books just as fascinating that you can read while you wait. If you're ready for a weekend full of murder, mystery, and mayhem, then check out these five short true crime books so engrossing, you'll want to finish them before Monday morning hits.