9 Holiday Date Ideas You Can Do With A Group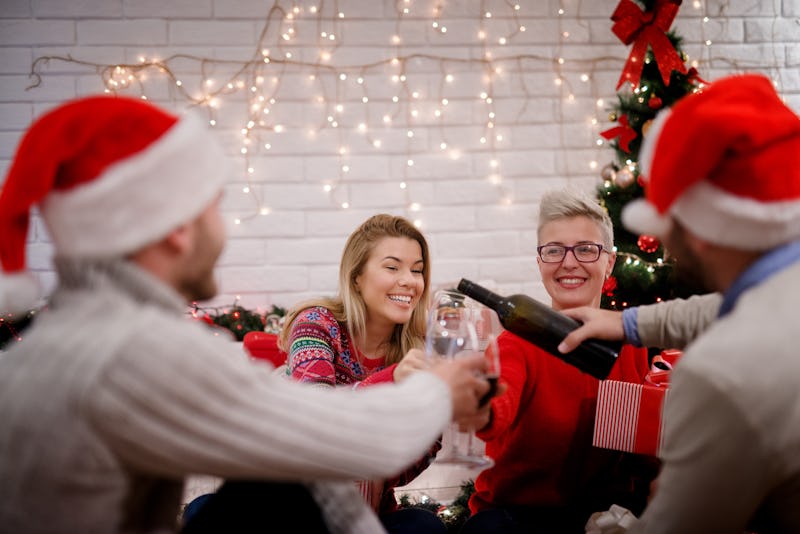 Dusan Petkovic/Shutterstock
If you find that your dating life has gotten a little stale, one way to mix it up is to try going on a group date. Whether you've been together for a long time or you're just starting to date someone new, group dates are a great option to spend time together in a totally different setting than the traditional one-on-one date.
"Group dates are very healthy for a few reasons," Joshua Klapow, PhD, clinical psychologist and host of The Kurre and Klapow Show, tells Bustle. "They diffuse the social/emotional pressure. Being with a group allows you and your date to interact with others. That intense focus on 'just the two of you' is dialed back and that can allow everyone to relax just a bit."
If you're just getting to know someone, this can be really helpful. "Group dates allow you to see your date in a social situation and how they interact with others," Klapow says. "It gives you a good sense of how they perform when they must toggle between a focus on you and a focus on the group situation."
But even if you've been together a while, group dating can help you see each other in a new light and rediscover parts of each other. "Group dates are a nice change up and can help you discover new dimensions to your relationship and about your date. It's a way to lighten the date, and diversify a bit what you do," he says.
The good news? The holiday season is full of group date opportunities, so here are some ideas to get you started.