9 Ways You Can Use Journaling To Achieve Your New Year's Goals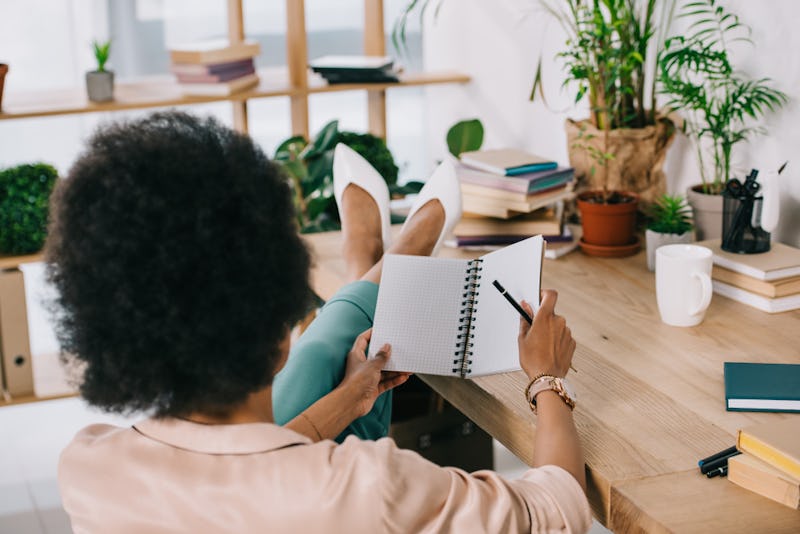 LightField Studios/Shutterstock
New Year's Eve is a holiday that represents new beginnings and fresh starts. It's also the time of year that many of us begin reflecting on the past twelve months, planning for the future, and setting goals for the year ahead. However, actually sticking to those New Year's goals is the issue many people run into (notwithstanding the fact that you can re-commit to a goal any day of the year, and you haven't "failed" if you pause your goal for a bit). If you want to ensure the goals you set out to accomplish in January don't fall to the wayside come spring, journaling is a simple habit that can help you achieve your New Year's Eve goals.
A large study conducted at the Dominican University of California discovered that people who wrote about their goals were more likely to achieve them than those who didn't keep a journal. Additionally, the study found that participants who shared their weekly progress notes with friends were even more likely to accomplish their goals. What's more, research has shown that journaling on a regular basis can decrease symptoms of depression and anxiety, help you sleep better, improve your memory, and even make you kinder — all worthwhile goals unto themselves.
With 2019 fast approaching, these nine tips can help you feel more motivated when journaling your New Year's Eve goals.