9 Little Things Couples Who Last Do Differently Than Those Who Break Up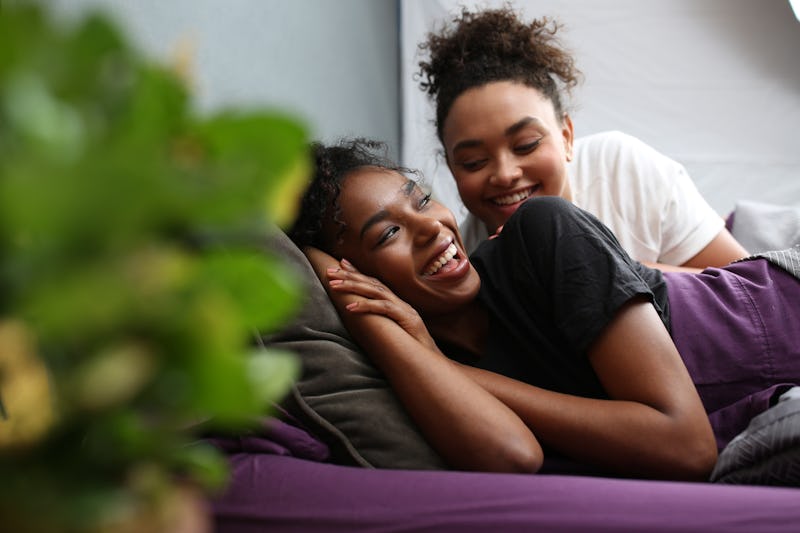 Ashley Batz/Bustle
There's no perfect recipe for a successful relationship, but there are a few habits experts say can lead to more lasting relationships. For inspiration, you can just look at the little things couples who last longer do differently than those who end up splitting, and by learning from these habits, you might find that you have better relationship success. You don't need to change who you are to stick with your partner — you just need to find better ways to make things work in a relationship.
"Long-term relationships require effort because love evolves from a passionate and intense initial feeling to a more stable and secure one," therapist Ana M. Aluisy, MA, LMHC, LMFT tells Bustle. "This latter [relationship] is vulnerable to routine and monotony, which leads to the initial passion and intensity to fade away. In addition, in order for relationships to last we have to make a conscious choice to place our commitment and the relationship above others and even ourselves at times. It's not about being right and proving the other wrong. It's about choosing the relationship."
If you want to make it in the long run with your partner, you'll want to engage in these nine little things experts say long-lasting couples do differently.