9 Meditations To Help You Reflect & Flourish During This Month's Full Moon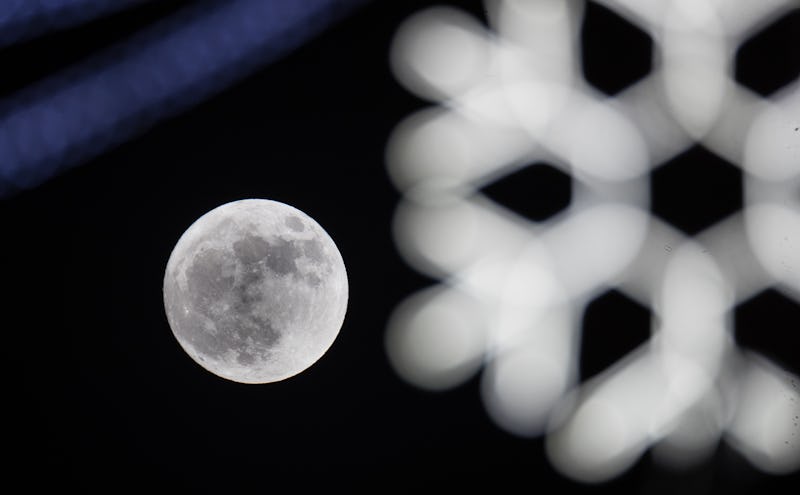 Matt Cardy/Getty Images News/Getty Images
Before 2019 begins, there's one last full moon to experience in December 2018 — and it's the perfect opportunity to harp on your resolutions. Not resolutions strictly for the next 365 days ahead, but for the direction of your life in general. The final full moon of 2018 wraps up a long, reflective year of eclipses and retrogrades. To help process the ~emotions~, try meditations for the December full moon. Allowing yourself a second — or 1000 seconds — of mindfulness will leave you concluding the year on a note of self-love and gratitude. Is there a more zen way to go?
December's full moon will light up the sky on Dec. 22, according to Farmer's Almanac. Astrology-wise, the moon will be in Cancer, a sensitive sign keen on the comforts of home. It's the ideal time to retreat from the end of year madness and create a meditation nook. According to Forever Conscious, "Even though there is a sensitive tone to this full moon, it is actually a great time to reflect on the lessons of the year gone by and to release all that you no longer wish to carry into the new year."
Consider this full moon one in favor of cleansing. Now is the time to shower your soul in self love and self care. December is all about wellness and gratitude. 2018 — thank u, next.