9 Books With Floral Covers That Will Brighten Up Your Nightstand This Fall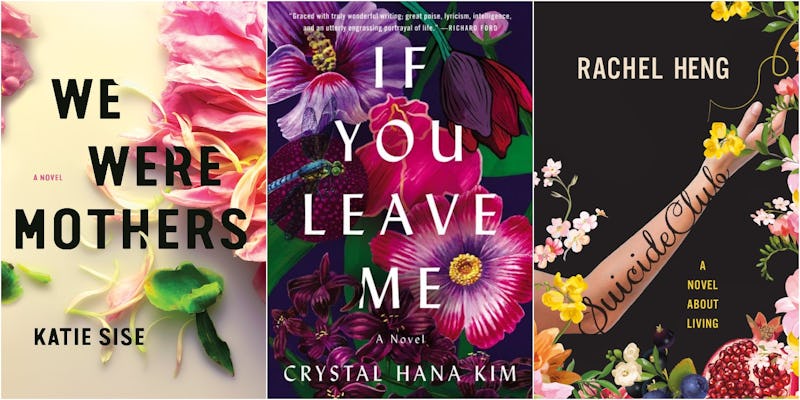 Like clockwork, once Labor Day is over, so too it seems is summer. The truth is, though, the best season of the year (go ahead, @ me) doesn't officially end until September 23. If you, like me, are not ready to trade in your sundresses for sweaters, then pick up one of these new books with floral covers that will help preserve the summer aesthetic and keep fall at bay for at least a little bit longer.
From bright pink book jackets to all-caps typography, there have been a lot of exciting cover design trends in 2018, but my favorite by far has been the inclusion of flowers. All year long, shelves have been filling up with gorgeous floral books, transforming libraries, bookstores, and my office into literary greenhouses. From photographs of real flowers to drawings of beautiful bouquets, these stunning books have given readers who lack a green thumb the ability to decorate their spaces with roses, daisies, sunflowers, lilies, orchids, peonies, and more. The best part? They will never wilt, wither up, or die, no matter how cold it gets outside.
Where you're trying to brighten up your bedside table or a bookish bouquet for your coffee table, make sure to include these 9 new books with floral covers.