9 Pre-Existing Conditions That Could Affect Your Health Care Under The AHCA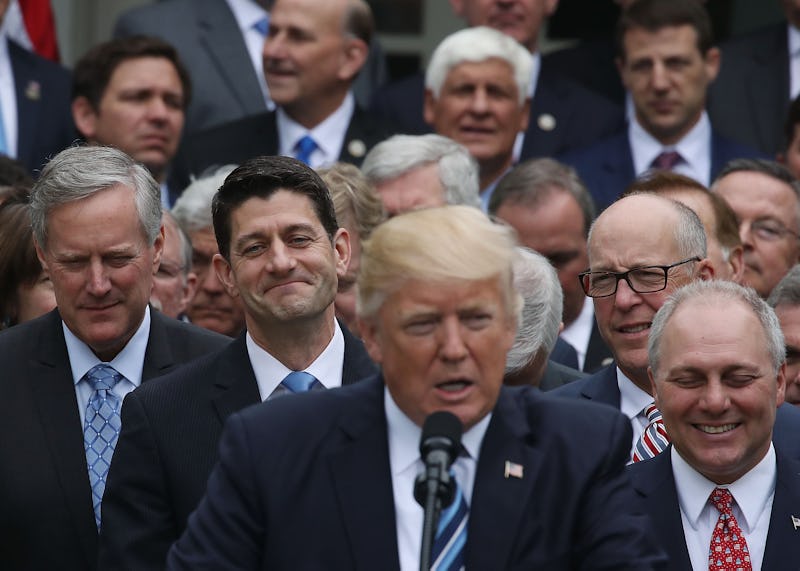 Mark Wilson/Getty Images News/Getty Images
The term "pre-existing conditions" seems destined to become political shorthand for all that is wrong with the American Health Care Act (AHCA). The recent legislation marks a titanic shift from Obamacare, and perhaps the most immediately recognizable change surrounds pre-existing conditions. Prior to Obamacare, insurers can and often did deny coverage to applicants with certain health histories. In other cases, insurance companies might charge enormous premiums to those who fell under the umbrella of certain conditions. Now, with the passage of the AHCA, patients with pre-existing conditions are in danger of that happening again.
Much of the backlash to the AHCA surrounds the long list of pre-existing conditions that insurers would be allowed to use as a reason to charge exorbitant fees that effectively deny coverage altogether. House Minority Leader Nancy Pelosi called the bill a "moral monstrosity," and it seems many of her colleagues agree. Democrats broke into song after the bill passed, singing "Na Na Hey Hey Kiss Him Goodbye" (better known to sporting fans as the "Goodbye" chant). The reason? They think Republicans will lose big at the ballot box for taking away insurance from so many Americans.
A perusal of the pre-existing conditions that will affect voters' ability to buy and pay for insurance (I counted at least 237) makes that seem like a pretty good bet.