9 Relationship Mistakes That Shouldn't Still Happen After You're Married, According To Experts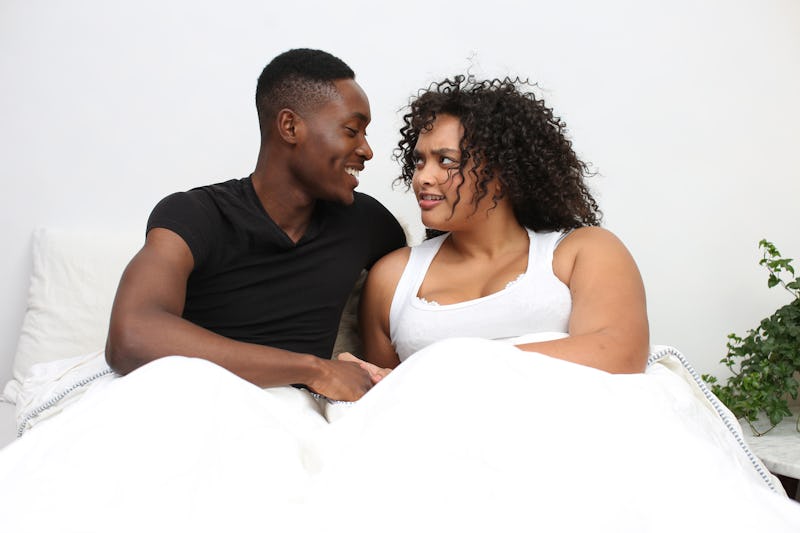 Ashley Batz/Bustle
Just because you and your partner decide to tie the knot doesn't mean you'll magically stop arguing or that you'll instantly know how to navigate life as a couple. And that's OK. When it comes to long-term relationships, there really is no end to making mistakes, or arguing, or disagreeing — and there's always room to improve.
There are, however, a few mistakes you shouldn't still be making by the time you make such a big commitment — if you can help it. Once you get married, it's in both your interests to smooth over small hiccups, and figure out ways to move past old issues. Think along the lines of worrying about exes, bickering over money, or disagreeing on how to handle household chores.
These are arguments all married couples have, even when they've been together for decades. But that doesn't mean it's the healthiest way to live your lives. Not to mention, overcoming these tiny issues can help create room to deal with bigger problems, should they arise.
"The institution of marriage does change the context of the relationship and it's not uncommon for completely new issues to arise after marriage," Xanet Pailet, sex educator and author of Living an Orgasmic Life, tells Bustle. You might have to deal with things like commitment issues, illnesses, a waning sex life, or money issues, as the years go on. But by overcoming trivial matters now, and learning that you've got each other's backs no matter what, you'll realize you really can navigate anything together. Here are a few problems you two should be putting behind you, according to experts.