Peter Should Be The Next 'Bachelor'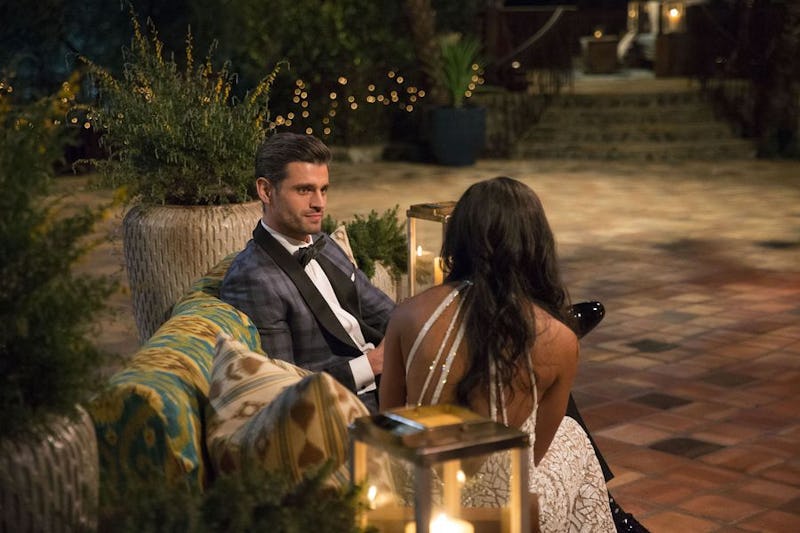 Paul Hebert/ABC
When you're a Bachelor fan, it's never too early to start speculating about the man or woman who will lead the next series. Like, I know Rachel's season of The Bachelorette practically just started, but since ABC revealed that she was going to be Bachelorette before she was even eliminated from Nick Viall's season of The Bachelor, it could be time to start thinking about who will be the next Bachelor. Think about it — ABC could reveal him tomorrow, and then I'd miss out on weeks of speculation and imagining an all-new season, and that's just wrong. For what it's worth, I think Peter will be the next Bachelor.
Peter stood out to me from the moment he stepped out of the limo on The Bachelorette. The smile, the stubble, the swooped hair — I was sold. And Rachel seemed to be sold, too, considering the fact that she said something along the lines of, "He is cute," after Peter greeted her and wandered off into the house. He certainly is cute, but you have to be more than that to get that top gig on The Bachelor. That's why if Rachel decides to drop Peter (it's her loss), here are some signs that Peter will be the next Bachelor.
1. Peter Is Handsome AF
In order to get America to want to watch you on a show they've seen for 20 years that drones on for 12 weeks, you have to be good-looking. Peter has done some modeling, and he is certainly easy on the eyes. So easy that the new Bachelor contestants will line up before The Bachelorette even wraps to be cast on his season.
2. Peter Is Stylish
Sorry, Nick Viall — your scarves are no longer the most interesting thing a man has worn on The Bachelorette. Peter's plaid tux jacket showed that he's not afraid to take some style risks (especially in the name of love), and boy, did he look good doing it. I want to see more of that on his own Bachelor dates.
3. Peter Is From Wisconsin
Nick Viall is also from Wisconsin and he's been on a Bachelor show four times, so I think the producers favor casting from this cheese-making state. Correlation is not causation, but still…
4. Peter Is A Business Owner
Peter founded his own personal training business in 2009, which shows that he's smart, responsible, and decisive, which are all things that you need to be in order to be the Bachelor.
5. Peter Is Comfortable On Television
I don't think that you need to be totally thirsty for media to be on The Bachelor (that would be bad, actually), but you do need to be OK on camera. Peter was on that group date on The Ellen Show, and he looked just fine doing press and hanging out in Hollywood.
6. Peter Is In Touch With His Feelings
In a conversation with Rachel this season, Peter spoke very highly of therapy and his experiences with it. I think this is important given that mental illness still has a weird stigma in many circles. Peter is clearly in touch with his emotions and needs, and he's always working on himself — a sign that he's ready for marriage and Bachelor-dom.
7. Peter Isn't It In For The Drama
There have been plenty of issues already on Rachel's season of The Bachelorette, and it's all posturing and strutting about between all of the men on the show. Besides an offhand remark about kissing Rachel, Peter has stayed out of it, and I respect that. There's no need to stir up drama if you're really in it for love, and I think he is.
8. Peter Doesn't Have A Catchphrase
I really couldn't handle it if we had another whaboom on our hands.
9. But Peter Is, Like, Really Handsome
Seriously, look at this man. Why shouldn't he be on television? Also, he loves his mother. I'm sold.