9 Signs Your Personality Changes May Actually Be Because Of A Health Issue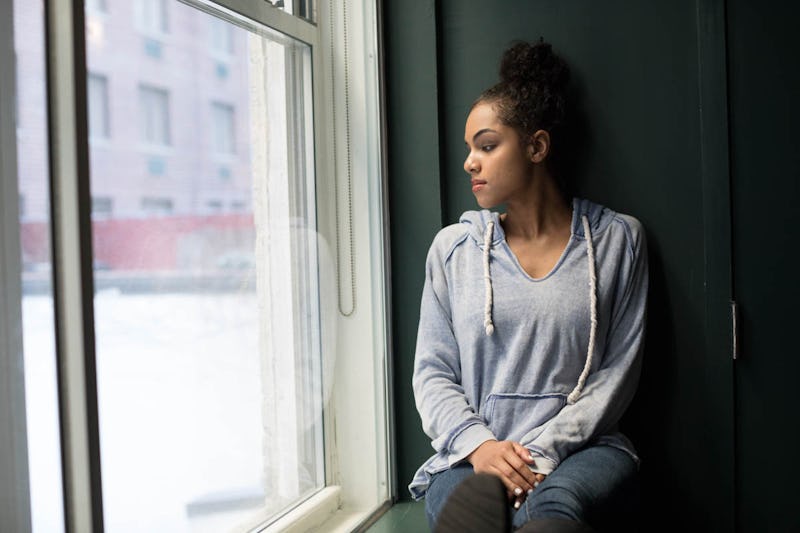 Ashley Batz/Bustle
Everyone grows and changes throughout their life. But a major personality change usually isn't part of this process of growing up. While the causes of personality changes can vary from mental health issues to brain injury, the symptoms that indicate that something more serious might be going on share a handful of common traits.
It's vital to know the difference between a change in behavior, and a major personality shift. "Although a person's behavior may change under different circumstances, personality is fairly stable and not easily altered," Dr. Michele Leno, DML Psychological Services, PLLC, tells Bustle. "A major shift in personality could represent underlying pathology." So if you, or the people around you, are noticing a major shift, it's likely worth noting.
A lot of it comes down to gut feeling, as well. "Following intuition, listening to your body and mind, and recognizing what is normal and not normal for you [is vital]," holistic health advocate Dr. Ron Ehrlich tells Bustle. "If personality changes are triggered by a certain event and continue for weeks or months, then it is often an indication that there is an imbalance in the body." If you need a little help listening to your body, however, there are a few things to look out for.
Here are nine signs your personality changes have to do with a greater health concern, according to experts.