9 Surprising Things You Need To Know About Your Partner's Ex Before Committing To Them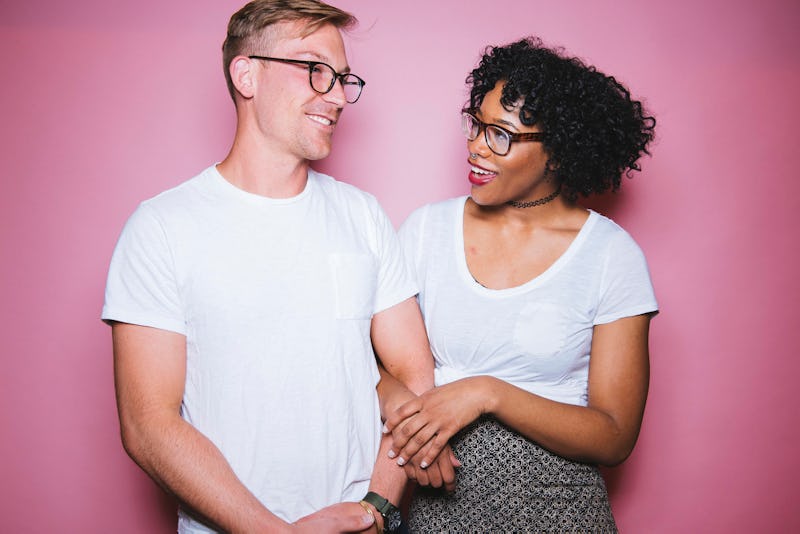 BDG Media, Inc.
If you're curious about your partner's past relationships, and want to talk about them just for fun, then go for it. It can be mighty interesting to poke around and learn more about what your partner's life was like before you two met. But don't feel like you have to learn everything about your partner's exes, if you don't want to. It's perfectly fine to leave the past in the past, and allow yourselves room to move forward free of baggage.
You may, however, benefit from clarifying a few details before committing to your partner — all in the name of creating the healthiest of relationships. After all, as the saying goes, "the biggest predictor of future behavior is past behavior," Jonathan Bennett, relationship and dating expert at Double Trust Dating, tells Bustle. "So, looking at your partner's old relationships and exes could give you clues about how your relationship will eventually unfold."
Knowing their history can be a great way of protecting yourself from issues such as infidelity, toxic relationship habits, codependency, etc. But learning more about your partner's ex, and how that relationship went down, can also make you a better partner.
Let's say your significant other has some baggage, or a few painful things they're trying to let go. By knowing what they dealt with in their last relationship, or how their ex treated them, you can be that much more understanding. Here are a few things experts say you might want to know about your partner's ex, and about their past relationships in general, before fully committing.