9 Things To Know The First Time You Do Your Own Taxes, According To Money Experts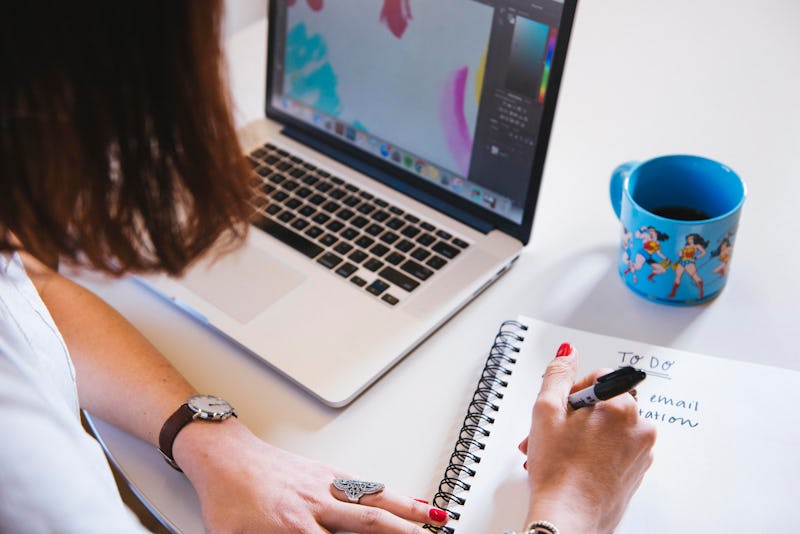 BDG Media, Inc.
If you're getting ready to file your taxes for the first time, it can seem like an overwhelming experience — but it really doesn't have to be. You have to see beyond the jargon and the form names and the numbers and remember that, really, it's just about following a set of steps. And with Tax Day this year falling on Tuesday, April 17, your last chance to file is right around the corner.
So if you're getting ready to file (or you've been putting it off), it's time to take a deep breath. "If filing seems daunting for millennials who don't have much experience with tax forms, they should know they're not alone," Lisa Greene-Lewis, Lead CPA at TurboTax, tells Bustle. But once you get started, unless you have a very complicated job, you'll find that for most people it's very straightforward. I was freaking out the first time I did my taxes as an adult, but after about 20 minutes on TurboTax I was done — and wondering what all of the fuss was about. It was basically just following directions.
So if you're filing your taxes for the first time, here's what you have to keep in mind, according to experts.