9 True Crime Books For People Who Don't Want To Read About Murder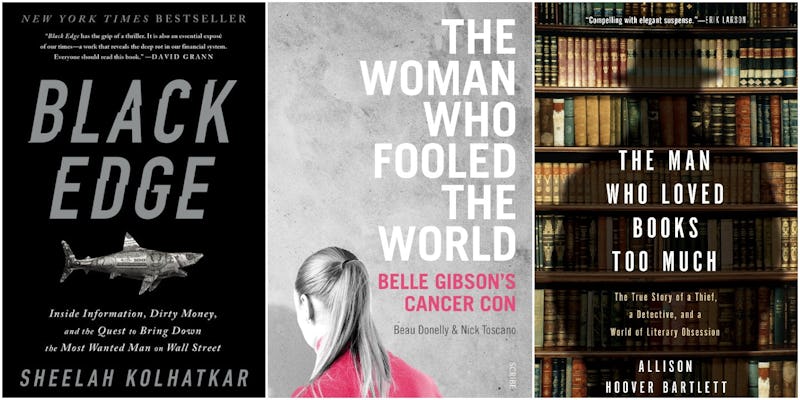 It's undeniable that true crime books, podcasts, and shows are in high-demand right now. Considering the success of books like Michelle McNamara's I'll Be Gone in the Dark, podcasts like Serial, and documentaries like Making a Murderer, you could say it's a seriously good time to be a fan of the true crime genre. But, as fascinating as the genre often is, it can also be filled with gruesome crimes and horrifying details that might not appeal to every reader.
So if you want to read a true crime book but you want to be spared the graphic details, it might be time to consider one of the books I've listened below. True crime isn't entirely about murders or gore. Sometimes, true crime is simply about the mystery, psychology, history, and sociology of truly fascinating crimes — like the time someone stole a collection of rare bird skins from the British Museum of Natural History or the time someone stole over $500 millions in rare art and was never found.
So, here are some excellent true crime books that make great reads for anybody who doesn't want to read about murder. These will hook you in just as quickly as your favorite podcasts and TV shows, but with a whole lot less blood: