9 Tweaks In The Way You Talk To Your Partner That'll Prevent Bickering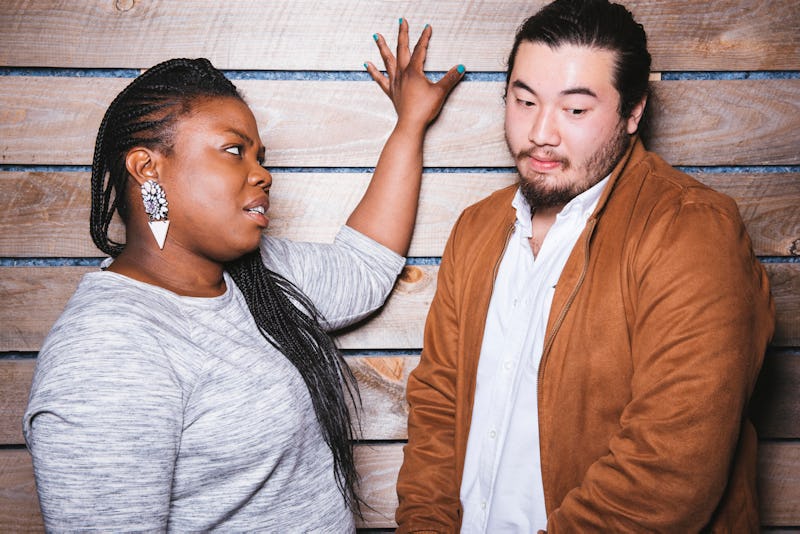 BDG Media, Inc.
Arguments are an inevitable part of any relationship — and handled the right way, can actually make a couple stronger — but bickering tends to be more destructive and less productive. If you find that you and your significant other tend to squabble, you might want to try these tweaks that can help prevent constant bickering in a relationship. Everyone gets on each other's nerves from time to time, but you want to minimize the amount of quarreling as much as possible, because this may lead to bigger fights.
"Often, the smallest change in your behavior can yield the greatest results," relationship coach Fran Greene LCSWR tells Bustle. "You know what totally and completely infuriates and upsets your partner. Think about what changes you can make that will show your partner that you value them enough that you are willing to do things differently."
Hopefully, once you make some changes, your partner can follow suit — it's amazing how a little change in attitude can make a big difference when it comes to the happiness of your relationship.
If you tend to get into nasty fights with your partner that don't lead to any helpful changes, try some of these nine tweaks that can prevent bickering in your relationship.