9 Practical Ways To Cut Down On Your Screen Time Every Day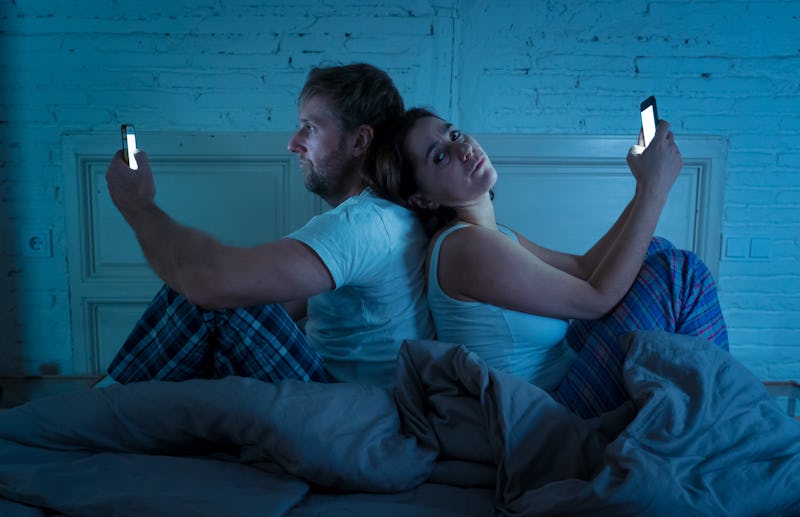 Shutterstock
In 2019, just about everyone you know probably has a smartphone. You can't go outside without seeing at least one person looking down at it as they walk, texting while they wait for the subway, or FaceTiming in line for their coffee order. It's easy to watch all of this happen around you — but it's much harder to keep track of how long you actually spend on your phone, or realize when you need to reduce your overall screen time.
In recent years, the body of research around how screen time affects mental and physical health has started to grow. People have studied the connection between social media use and rates of loneliness and depression, as well as the higher rates of stress associated with people's phones being constantly "on" and around them.
For example, one such study published by psychologist Melissa Hunt in The Journal of Social and Clinical Psychology showed a connection between the use of certain social media apps and "decreased well-being." "Using less social media than you normally would leads to significant decreases in both depression and loneliness," Hunt said to Penn Today about her study. "These effects are particularly pronounced for folks who were more depressed when they came into the study."
Though not all screen time is spent on social media, gaming, or interactive apps, it's these styles of app that tend to be the most dangerous, according to Harvard Health. "Virtually all games and social media work on what's called a variable reward system, which is exactly what you get when you go to Mohegan Sun and pull a lever on a slot machine," Michael Rich, the director of the Center on Media and Child Health at Boston Children's Hospital, told the Harvard Health blog. "It balances the hope that you're going to make it big with a little bit of frustration, and unlike the slot machine, a sense of skill needed to improve."
Your phone contains the capacity to help you in so many facets of your life, but it can also be detrimental to your health. And yet, even with all of this new information about how smart phone usage can hurt you, it can still feel really hard to limit or even keep track of how much time you spend looking at a screen.
Here are a few tips on how you can best curb your screen time usage, or keep track of it at the very least: