Experts Say These 9 Things You're Doing At Work Can Actually Lead To Inflammation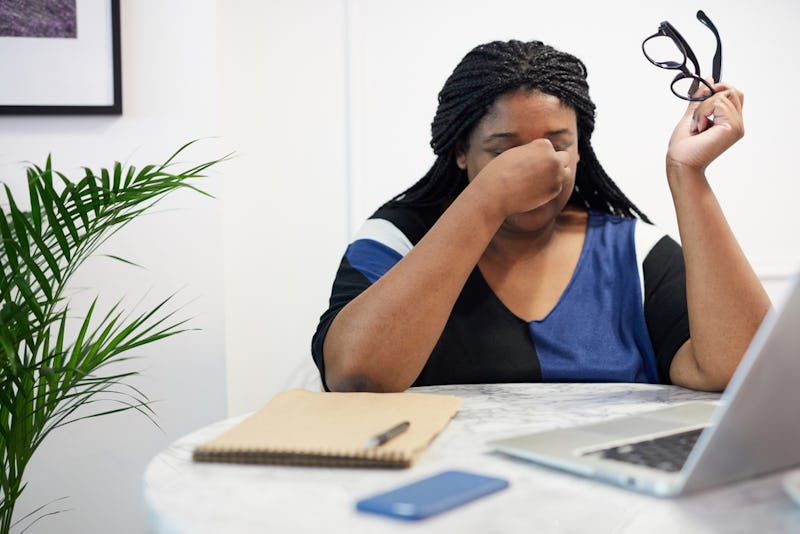 Pressmaster/Shutterstock
Most of us spend at least eight hours a day at work, either sitting at a desk, running around with a busy schedule, or both. And during that time it's easy to fall into a routine, and maybe even adopt a few work habits that can lead to inflammation. Whether it's slouching over your phone, skipping lunch, or stressing out, it can all have an impact on your health.
There is good news, though, in that being aware of these common work habits is the first step in making a few adjustments. And as soon as you can start replacing them with different habits, you'll feel better not only at work, but in life in general.
"Inflammation is supposed to help the body heal and repair any damaged tissue, though it's only beneficial in precisely targeted and specific instances," Nate Masterson, certified health expert and CEO of Maple Holistics, tells Bustle. "When there's too much inflammation, many more problems can develop as a result," such as pain and chronic disease.
And these can easily develop if you're wrapped up in a busy schedule, do the same things day in and day out, or put your body under a lot of stress. Read on below for a few work habits that can lead to inflammation, according to experts, as well as what you can do instead.