A Netflix Email Scam Could Be Targeting You — Here's What To Look Out For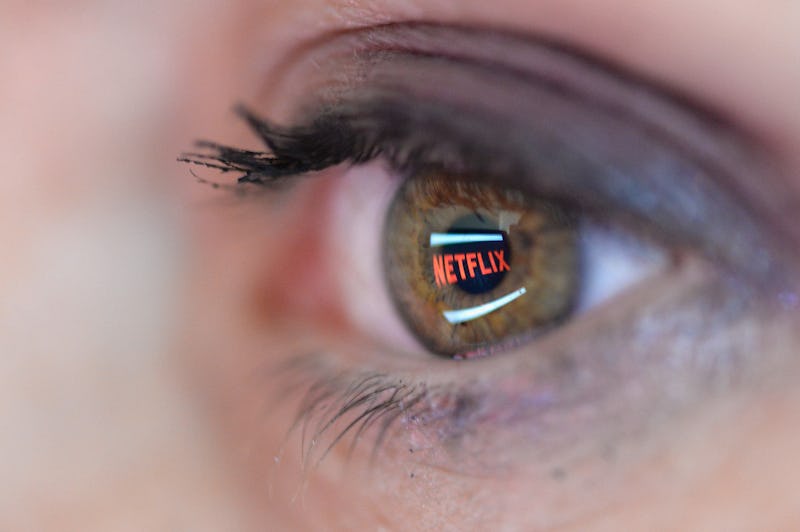 Pascal Le Segretain/Getty Images News/Getty Images
If you're a Netflix subscriber, be very careful choosing which emails you reply to. Local police departments around the country are warning people that a Netflix email scam is trying to trick them into giving up highly personal information, like credit card numbers. And if you've ever had your credit card stolen, you know it's a nightmare worth taking extra precaution to avoid.
Police are calling it a phishing scam, according to USA Today. "Phishing," for the most part, just sounds and looks like a weird word. But it's actually a super devious way to ultimately steal people's money. On Thursday morning, the Grand Rapids, Michigan Police Department released a statement on its Facebook page advising subscribers to look out.
We were recently made aware on an email phishing scam that we thought may be of interest to many of you. Over the last couple of months, an email from a fake account has been circulating to Netflix customers alerting them of the deactivation of their account because the company "could not validate billing information". The email then prompts you to click on a link and enter your personal information to include credit card numbers. This is not a legitimate email from Netflix and your accounts may be compromised/identity fraudulently used if you provide information.
They also posted a screenshot of what this particular phishing email looks like.
Local news reports show that the Roanoke, Virginia Police Department also warned its citizens of the scam. In addition to attaching photos of phishing emails, the department posted on Facebook,
Thanks to our friends over at the Hanover County Sheriff's Office for this #RPDScamAlert. It looks like the crooks are using Netflix as bait, sending folks an email claiming that the credit card for their subscription was declined so the credit card information is in need of "updating." We all can see where this is going so remember that it's a scam. Check your credit card statement and you'll see where Netflix has charged you monthly; this is among the reasons it's important to check your statements regularly. If you notice any scams, let us know by emailing them to police@roanokeva.gov so we can get the word out to the public.
So, if you notice an email from Netflix, be aware of the possibility that it might not have actually been sent by the company. Microsoft laid out some more specific indicators that might help you distinguish between a legitimate Netflix message or a phishing attempt.
First, look for spelling errors and other obvious mistakes in the email. Professional companies, Microsoft noted, usually have copy editors proofread for those types of things. Scammers or hackers oftentimes don't. Secondly, don't click hyperlinks unless you've hovered your mouse over the link and recognize the url that comes up. Thirdly, remember that almost no company threatens to close your account if you don't respond to its email. The Netflix scam is a great example of this because it's essentially telling users that their accounts will be deactivated if they don't take action.
If you received one of the phishing emails, there is a way you can report it to Netflix. The company suggests you forward any suspicious emails to it at phishing@netflix.com and then delete the email and do not click on any of the links in it.
If you happened to fall into the trap though, it's not the end of the world. You should still forward the email to Netflix and then change your account password. Most importantly, you should keep an eye on your finances and immediately notify your bank that your personal info could be in jeopardy.
If you know anyone who has Netflix, give them a heads up to be on the lookout. Chances are, this problem will be solved the sooner everyone begins reporting the emails.