You Could Win A Dinner Date With Leonardo DiCaprio & Kate Winslet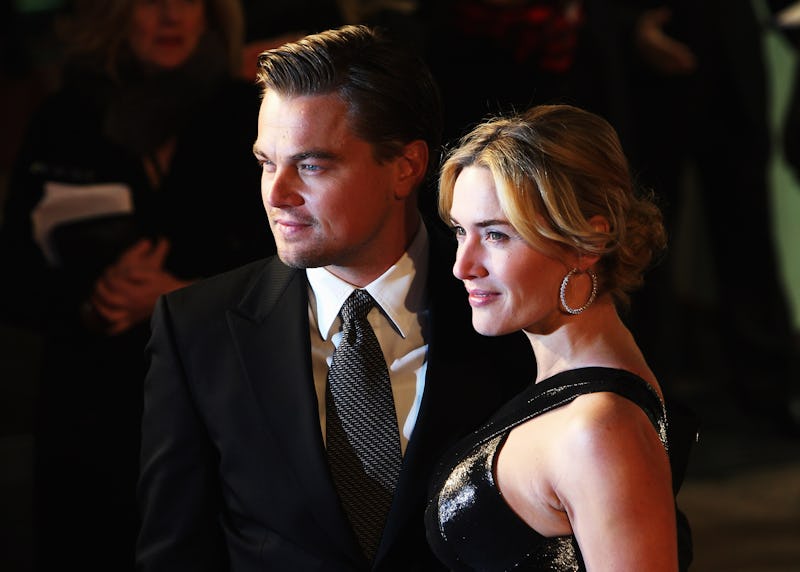 Dan Kitwood/Getty Images Entertainment/Getty Images
Have you ever wondered what it would be like to eat a meal with two iconic Oscar winners? Well, you may find out soon, since a private dinner with Leonardo DiCaprio and Kate Winslet is being auctioned off as part of DiCaprio's annual fundraising gala, as reported by E! Online. The gala is taking place in St. Tropez, France, it will be attended by hundreds of wealthy celebrities, and the meal in question will probably sell for thousands upon thousands of dollars for charity. Still, it's nice to imagine all your favorite '90s dreams coming true.
According to E!'s report, DiCaprio started his gala in 2014 as a way to raise money for environmental organizations all over the world. Two years ago, the gala raised $15 million; last year, it raised a whopping $45 million, which was disbursed to over 30 different organizations. Who knows how much DiCaprio will manage to rake in this year? Probably a lot, going by the guest list, which includes such big names as Madonna, Tom Hanks, Cate Blanchett, Tobey Maguire, Emma Stone, Jared Leto, Penélope Cruz, Lenny Kravitz, Uma Thurman, and more.
The rules of the private dinner stipulate that it must be scheduled for sometime in October or November, due to the actors' limited availability, and that it must be at a New York City-based restaurant. Just in case you do end up winning this coveted prize, here are a few conversation starters to help fill any awkward, start-struck silences.
1. What Is Your Favorite Of Each Other's Movies?
Tough question, but probably What's Eating Gilbert Grape and Eternal Sunshine Of The Spotless Mind
2. What's Your Least Favorite?
That's much easier: Don's Plum and Collateral Beauty.
3. When Are You Going To Do A Movie Together Again?
It's been nine years already since Revolutionary Road. It's past time for another collaboration, methinks!
4. Are You Looking Forward To Avatar 2, 3, and 4?
Their former Titanic director has not one, not two, but three follow-ups to his 2009 movie in the works. Is anyone still excited for them?
5. Do You Ever Think About Billy Zane?
Seriously, what happened to that guy? Oh that's right, he's selling chicken for KFC.
6. Would You Ever Make A Titanic 2?
Fans already have ideas for a sequel: Titanic Two The Surface.
7. Was It Awkward When Kate Was Nominated For Titanic But Leo Wasn't?
Must have made for chilly conversations on the red carpet.
8. How Did It Feel When Leo Finally Won An Oscar?
Winslet got her first Academy Award for 2008's The Reader; it took her former co-star another seven years to get his trophy for The Revenant.
9. Why Couldn't Rose Just Scoot Over A Little?
Seriously. There was definitely room for two people on that door.
These questions should guarantee to make your dinner date with Kate & Leo a smashing success.